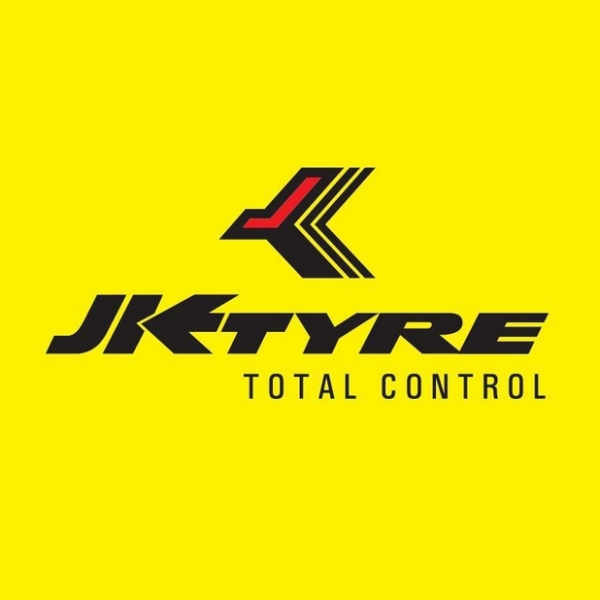 JK Tyre & Industries Limited, India's leading tyre major and the undisputed market leader in Truck & Bus radial tyres, today launched its state of the art 'JK Tyre Truck Wheels Centre' at NH-8, Rewari, Haryana. "JalanTransolutions India Ltd" is the 15th Truck Wheel showroom in India &the first in NCR region and is in line with the company's plans to expand its network in the country.
The new Truck Wheels Showroom is strategically located in the prime location on the National Highway and is spread over a massive area of 25000 square feet and is equipped with nitrogen inflator machine, air compressors, greasing pumps, pneumatic wrenches and a generator set to ensure end-to-end truck and bus tyre care. JK Tyre's Truck Wheels Centre exemplifies the company's commitment to provide world-class customer care in terms of tyre care solutions through their cutting edge services and well trained personnel.
Inaugurating the showroom, Mr. Vikram Malhotra, Marketing Director, JK Tyre & Industries, said, "JK Tyre is the pioneer of Radials in the country and is committed towards bringing the best of products and services. This initiative is another step in providing one stop tyre related services to the customers. With Radialisation increasing rapidly, JK Tyre, as the pioneer and market leader, has been striving hard to provide complete tyre solution to its customers. Rewari-Dharuhera has its own importance for the trucking business and the region is getting radialised quickly. We believe that the centre will be a huge success." 
Mr. Vikram also added, "Offering world class products and assurance to our customers is paramount to our business. With the launch of the new Truck Wheels showroom in the region, we are getting one step closer to our customers. It will enable us to better understand our customers in Haryana in accordance with their preference and liking."
This initiative highlights the customer centric approach of the JK Tyre Organization, with great service at its core.
About JK Tyre & Industries Limited:
Part of the JK Organisation, JK Tyre & Industries Ltd is a leading four-wheeler tyre manufacturer in India and amongst the top 25 manufacturers in the world with a wide range of products catering to diverse business segments in the four wheeler automobile industry.
JK Tyre has global presence in 100 countries across six continents with six plants in India and three in Mexico. Currently, the capacity across 9 plants exceeds 20 million tyres per annum.
JK Tyre pioneered radial technology in India way back in 1977 and today is the leader in Truck Bus Radial segment. With over three decades of technological innovation, JK Tyre offers four wheeler tyres for the entire range – Truck/Bus, LCV, Passenger Cars, MUV and Tractors. The company is the manufacturer of India's largest OTR Tyre weighing 3.7 tons and 12 feet high. JK Tyre is a preferred supplier to the automotive Original Equipment Manufacturers and is a partner to some of the biggest names including Maruti Suzuki, Tata Motors, Honda, Ashok Leyland, Mahindra & Mahindra, Volvo Eicher, General Motors, Volkswagen, Fiat, Nissan, TAFE, BEML and Caterpillar India.
The company lays special emphasis on establishing a wide distribution network. In India, its nationwide network comprises of 143 selling locations, 4,000 dealers and over 120 retail outlets branded 'JK Tyre Steel Wheels', which are equipped with state-of-the-art wheel servicing equipment. It has also established 17 Truck Radial Tyre Care centres, which operate along all major National Highways on 365 day, 24×7 basis. JK Tyre has established over 14 truck radial total solution showrooms branded "Truck Wheels".  It was the first to introduce unique concepts like "Dial-a-Tyre" and is the only tyre company to launch a 24×7 on-road tyre assistance initiative called "Fix-a-Tyre".
JK Tyre actively promotes various disciplines of motorsports in India and has invested enormous resources towards building its infrastructure. The Racing and Karting programmes are the breeding ground for the country's young motorsport talent and JK Tyre prodigies like Karun Chandhok, Armaan Ebrahim and Aditya Patel have done India proud in the global arena.