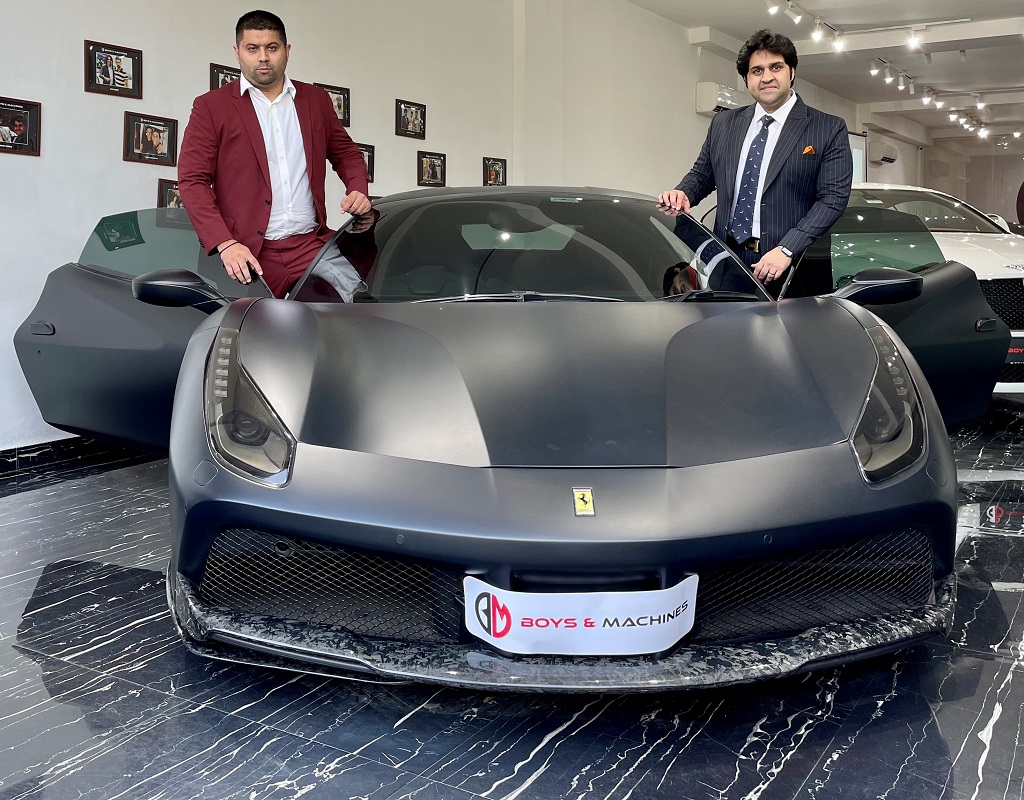 Boys and Machines, a premier dealership specializing in pre-owned luxury cars, completed a successful first year of operations and marked the occasion by unveiling ambitious plans for future growth.
Founded exactly a year ago amid the COVID-19 pandemic by entrepreneur and luxury car enthusiast Siddharth Chaturvedi, Boys and Machines aims to clock revenues of Rs. 60-65 crores by the end of the fiscal year in March 2022 and aims to reach 100 crore of annual revenue by end of FY23
The first year has been full of milestones for the company as it established itself as a credible player in the used-car space.
Founder and Managing Director Mr. Siddharth Chaturvedi said, "I am incredibly proud of how far we as a business have come in just 12 months. Setting up a business in the midst of a pandemic was daunting to say the least. But our success thus far is testament to our commitment, dedication and passion for creating a pre-owned car business that sets a new standard for customer service and experience. While we can certainly take pride in what we have achieved in our first year, we have to at the same time look to the future. We have ambitious plans to build on our success in the years to come and are confident we can achieve all we have set out to do."
The company's sales included rare supercars like the Lamborghini Huracan Aveo CV Special Edition of which there are just three in India and 15 in Asia. That was also the company's biggest ticket by far, selling for a price of Rs. 2.89 crore.
It also facilitated the sale of other rare automotive gems such as the Porsche 911 Carrera, Rolls Royce Ghost, Jaguar XKR and the Hummer H3.
Aggressive expansion plans
Boys and Machines plans to underpin its ambitious growth goals by expanding its presence aggressively across India.
It has established a foothold in four cities in addition to its Gurugram base in the first year alone and plans to start operations in three more cities – Ahmedabad, Indore and Chandigarh — in the coming year.
In addition to showrooms in new markets, the company also plans to open workshops in cities it is already present in so as to create a more convenient ownership and service experience for customers.
Digital-first approach
One of the keys to the company's early success and indispensable to its future plans is its digital-first approach. We live in a world that is digitising at a rapid rate with even big ticket transactions moving online. The pandemic has only accelerated this shift.
Recognising this Boys and Machines developed its brick-and-mortar and digital sales architecture in tandem. The company's customer base is online, well-researched and well-informed when it comes to passion purchases like luxury cars. The company's inventory for instance is available for anyone, anywhere in the country to parse which has introduced a degree of transparency to transactions and interactions that hadn't before been seen in the used-car space.
Having a strong digital presence from the outset has not only allowed Boys and Machines to establish its credibility early on but also put the company in touch with a much wider customer base, thereby broadening its presence.