A South Korean multinational automobile manufacturer, Kia, is the second-largest manufacturer in South Korea after Hyundai Motor Company. It sold over 2.8 million vehicles in 2019. The company entered the Indian commuter market in July 2019 and sold over 1 lakh units by 2020.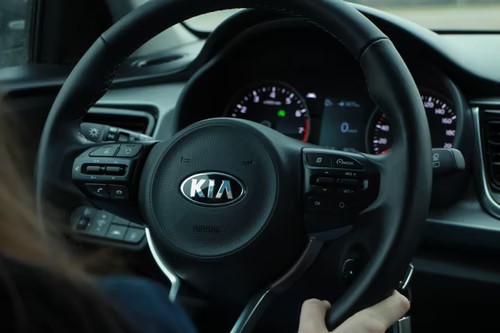 The rise in demand for cars from this manufacturer is due to its optimised safety features and unmatched performance. However, similar to other vehicles Kia cars are susceptible to risks and damages. Hence, to cover the repair costs arising from such damages, one must consider obtaining a well-rounded insurance plan.
Also read: Everything about Car Insurance Explained
Importance of getting your Kia model insured
It is vital to get proper insurance for big-ticket purchases such as Kia cars to avoid financial liabilities. And the best option to do is opt for a Kia car insurance plan that comes with several other lucrative benefits, protecting your car from losses. And especially luxury cars as KIA cars must be extra protected and layered with a Kia car insurance policy for the long life of the car and functionalities of its endurance. Some of the benefits are clearly explained in detail as follows:
Reduces financial and legal liabilities: There might be heavy damages caused to a Kia car due to accidents, theft, fire, natural or artificial disasters and other unfortunate incidents. In such scenarios, paying out of pocket for damage repair costs can increase one's financial burden. However, a proper car insurance policy can reduce such liabilities by providing financial support. Additionally, as per the Motor Vehicle's Act, every driver should at least possess a third-party car insurance plan to avoid hefty traffic fines and other legal liabilities.
Provides personal accident coverage: As the Insurance Regulatory and Development Authority of India, insurance companies must offer a personal accident cover on car insurance policies. Under this cover, one can get compensation in case of accidents resulting in a policyholder's permanent disability or death.
No Claim Bonus: If a policyholder manages to keep claimless years within his or her policy term, insurers offer discounts on policy premiums, also known as the No Claim Bonus. One can accumulate these bonuses and reduce the policy premium amount during renewal.
Also read: How to Get the Best Out of Your Motor Insurance Policy During Renewals
Tips on choosing the best insurance plan for your Kia model
While selecting the best insurance plan for a Kia car model, one must consider several factors, including insurance type, claim process, premium price and more. Individuals can easily shortlist the best plans by considering these factors and comparing the plans. Here is a list of tips that one can follow to streamline their choices:
Gather all driver and Kia model information
Before choosing an insurance plan for a Kia car, individuals should be aware of the car model and driver information. While checking the car model, they must factor in the existing safety features. This will help in estimating how much damage it can sustain. Furthermore, one should also consider knowing about the driving record before getting a quote for car insurance.
Decide whether you need third-party or comprehensive car insurance
Kia owners must know everything about insurance types available in the Indian market before settling for a plan. Insurance companies offer both third-party and comprehensive car insurance plans catering to an individual's needs. Third-party insurance is a basic plan covering damages caused to a third-party vehicle, property or person by a Kia car. Alternatively, comprehensive car insurance unlike the third party provides overall protection against both third-party and own car damages. Individuals preferring a well-rounded insurance plan that offers an additional layer of protection can consider a comprehensive car insurance policy.
Also read: Factors That Insurers Consider Before Issuing Car Insurance
Compare the different insurers online
After an insurance type, individuals can consider comparing plans from different insurers online. This will enable them to opt for a plan that comes with maximum service benefits and affordable premiums.
Individuals looking for the best insurance plan for their Kia car must buy a policy from an insurer who settles claims in a short span. This is paramount because urgent fund requirements might arise during accidents or other unfortunate events. Further, it is vital to go for an insurer that offers a seamless claim procedure without the need for heavy documentation.
Check the insurer's claim settlement ratio
An insurer's claim settlement ratio signifies the number of claims settled against the number of claims received in a year. Individuals must check this ratio before purchasing insurance policies. Ideally, one should go for an insurer with a high claim settlement ratio.
Analyse the different add-ons to customise your Kia model's insurance
Generally, insurers offer add-on benefits to policyholders of comprehensive insurance for Kia cars. Some of the add-on covers include zero depreciation, roadside assistance, return to invoice, consumables etc. It is vital to analyse these covers and customise accordingly to get overall protection.
Note: Individuals need to increase their Kia car insurance premium price by a nominal amount to avail of the add-on facility.
Also read: Top 5 Factors to Consider before Buying a Car or Two-Wheeler Insurance
Decide on the premium and deductible
Individuals should know that car insurance premiums depend on the Insured Declared Value of a car. Insurers evaluate this value by subtracting the car's depreciation from the manufacturer's selling price. Before choosing a lower premium car insurance plan, one should consider a Kia car's IDV and maximise benefits. Similarly, one should factor in car insurance deductibles before purchasing a plan. Deductibles are to be paid by a policyholder while he raises a claim. Thus, individuals can choose a higher deductible plan if they tend to make fewer claims against their insurance.
To conclude, considering the aforementioned tips can help an individual choose the best insurance plan for a Kia car. By obtaining an insurance plan, one can curtail financial and legal liabilities effectively.