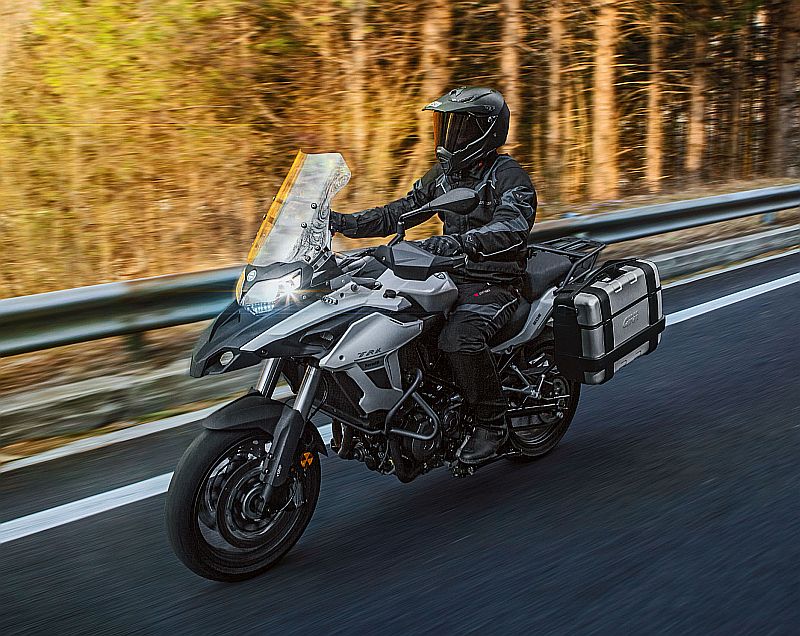 "Go roam, fly, voyage, discover, explore, adventure!"
Travel can take numerous forms. Regardless of whether it's flying across continents or just riding across towns, a trip can instantly revive you, energize you!
And there's no trip better than the summer road trip. Although new sights, endless possibilities and freedom are part of any good trip, but you will find them especially present when you set off on a sunny day on your bike.
However, there is no denying that summers in India are all about unbearable heat and scorching temperatures. As the weather can get really sweltering, here are six tips that can make your summer riding pleasant and fun.
Stay Hydrated
The last thing you would want on a hot summer day is to stay immobile at traffic jams. It is not only inconvenient, but can dehydrate you really fast, which can cause tiredness, headaches, loss of focus, or dizziness. Therefore, while riding under the hot sun, it is important to drink lots of water to stay well hydrated.
For that purpose, invest in a hydro back – a bag with a tube which can be slung over the shoulders. It easily holds at least 1.5-litres of water and allows you to drink without needing to take off the helmet.
Cover Up and Dress to Ride
Wearing full gear and riding on a sweat-soaked day can be very irritating. However, exposing the skin to the sun won't just give you sunburns but in addition quicken the dehydration. Therefore, wear layered clothing, which can be removed one by one as the climate changes from being cold in the early morning to hotter during the day.
So, go for gear that is well ventilated. It will not only allow better ventilation but also keep you safe at the same time. The same thing goes for gloves as well.
As a rider, you may want to crunch as many miles as quickly as possible. But know that things are different in summer. You and your bike will, therefore, need to take breaks for a few minutes, every few kilometers depending on the terrain.
You can stop and rest every 100 kms or so. Additionally, when on a break, check if you have enough fuel in the tank and enough water for drinking.
Make Sure Tyres are in Good Condition
Tarmac and scorching climate is a perfect recipe for punctures. To evade such undesirable punctures, ensure the tyres are inflated to the prescribed pressure. Also, before the trip, make notes of any tyre wear and cracks and replace them if you find any.
In addition, carry essential spares like tube, engine oil, spark plugs, brake cables, etc. that you would you need on your road trip.
Avoid Riding in the Afternoon
Riding when the sun is at its highest point is not a good idea. Instead, you must start early and take a break between 12 and 2 pm, which is the hottest time of the day. Relax during this time, take a power nap or have your lunch.
Have the Right Insurance Policy
Although the above tips can greatly enhance your safety on your summer road trip, a two-wheeler insurance policy will ensure that the trip is completed with peace of mind. When you are on your road trip, things can go wrong, and having a two wheeler insurance policy will make sure that you are compensated financially for those "unfortunate" events.
Such a policy will indemnify you against loss or damage to the two-wheeler due to accidents, fire, riots, earthquakes, floods etc. Moreover, these days reputable insurers like Tata AIG General Insurance also provide add-ons like additional personal accident cover to owner-driver and consumable cover to make the policy more comprehensive.
Therefore, it is highly recommended to insure your beloved bike with a comprehensive two-wheeler insurance policy before going on your summer road-trip. This will be helpful when an unpleasant incident takes place.
So, follow these tips, drive safely and enjoy the best of your summer road-trip!