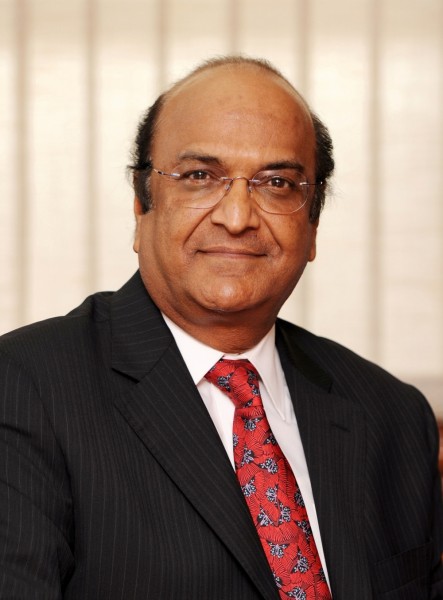 JK Tyre & Industries Ltd., pioneers of radial technology in India, was named among Admired 100 Asia at The first Asian Brand Conclave 2015 in New Delhi today. Last year, JK Tyre was also chosen third time in row as a Superbrand and continues to be India's first and only Tyre Superbrand.
Dr. Raghupati Singhania, Chairman and Managing Director, JK Tyre & Industries Ltd was also felicitated at the conclave as he was ranked among Asia's Most Admired Leaders, in presence of several prominent personalities from diverse backgrounds and industries at the conclave.
Established in the late 1970's, JK Tyre & Industries Ltd. is part of JK Organisation, the Rs.21,000-crore Indian conglomerate. The company is considered as a preferred brand by OEMs in India. It has several firsts to its credit in the industry; this includes pioneering radial technology in India way back in 1977, leading it to be a leader Truck/Bus Radial tyre segment in the country.
Over the years, JK Tyre has established itself as one of the most innovative tyre manufacturers in India. Its R&D centres constantly work on developing new value for money products, in order to grow across product segments. Owing to its visionary leadership, the company has shown growth even in the most turbulent economic scenarios. Getting ready for future growth, the company is aggressively expanding its capacities. It aims to increase its total production to 20 million tyres per annum by the end of 2015.
Admired 100 Asia is an initiative of VWP World Brands, it recognises the brands that have shown exceptional reliability, sustainability and have, over the years, have earned longstanding trust among it consumers. It also features 50 leaders who have the distinction of leading these brands over the years. Admired 100 Asia is a research based listing of these selected brands and leaders from several Asian countries. Ernst and Young are the process advisors.
About JK Tyre & Industries Limited:
Part of the JK Organisation, JK Tyre & Industries Ltd is a leading four-wheeler tyre manufacturer in India and amongst the top 25 manufacturers in the world with a wide range of products catering to diverse business segments in the four wheeler automobile industry.
JK Tyre has global presence in 100 countries across six continents with six plants in India and three in Mexico. Currently, the capacity across 9 plants exceeds 20 million tyres per annum.
JK Tyre pioneered radial technology in India way back in 1977 and today is the leader in Truck Bus Radial segment. With over three decades of technological innovation, JK Tyre offers four wheeler tyres for the entire range – Truck/Bus, LCV, Passenger Cars, MUV and Tractors. The company is the manufacturer of India's largest OTR Tyre weighing 3.7 tons and 12 feet high. JK Tyre is a preferred supplier to the automotive Original Equipment Manufacturers and is a partner to some of the biggest names including Maruti Suzuki, Tata Motors, Honda, Ashok Leyland, Mahindra & Mahindra, Volvo Eicher, General Motors, Volkswagen, Fiat, Nissan, TAFE, BEML and Caterpillar India.
The company lays special emphasis on establishing a wide distribution network. In India, its nationwide network comprises of 143 selling locations, 4,000 dealers and over 120 retail outlets branded 'JK Tyre Steel Wheels', which are equipped with state-of-the-art wheel servicing equipment. It has also established 17 Truck Radial Tyre Care centres, which operate along all major National Highways on 365 day, 24×7 basis. JK Tyre has established over 14 truck radial total solution showrooms branded "Truck Wheels".  It was the first to introduce unique concepts like "Dial-a-Tyre" and is the only tyre company to launch a 24×7 on-road tyre assistance initiative called "Fix-a-Tyre".
JK Tyre actively promotes various disciplines of motorsports in India and has invested enormous resources towards building its infrastructure. The Racing and Karting programmes are the breeding ground for the country's young motorsport talent and JK Tyre prodigies like Karun Chandhok, Armaan Ebrahim and Aditya Patel have done India proud in the global arena.