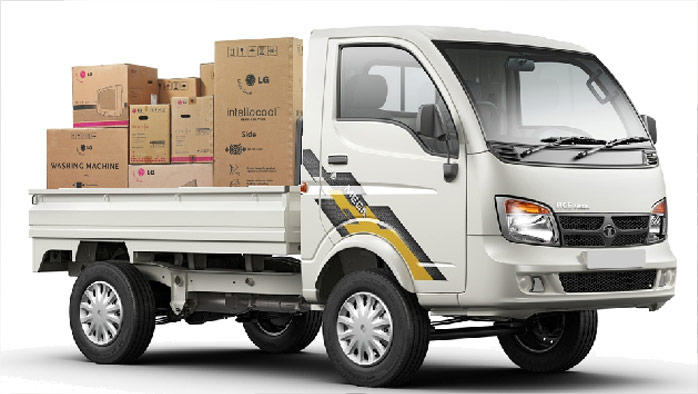 Tata Motors launched the Ace Mega silently in parts of Indian and is soon going to have the commercial launch.
Tata Motors recently celebrated the tenth anniversary of Tata Ace that had created a new Small Commercial Vehicle (SCV) category when first launched in 2005 and is now the most successful SCV brand. The Tata Ace has been one of the best-selling products in Tata's current portfolio with more than 85% market share in its segment.
Tata Ace Mega is the 4th main product line in the Ace family
The Ace family has surpassed the 1.5 million sales mark in ten years. Today, one in every five commercial vehicle sold in India, is from the Tata Ace Family.
The Ace family today comprises of the Ace HT, the Ace EX, the Ace CNG, the Ace High deck, the Ace DICOR NA, the Ace DICOR turbo, the Ace Zip and the latest addition to family was the Super Ace Mint. On the last mile passenger transportation side, the Ace platform has brought in Magic HT, the Magic CNG, the Magic IRIS and the Magic IRIS CNG.
The company which believes to have a product for every need has launched the new Ace Mega.
The Ace Mega comes with 800CC DICOR (Common Rail) BS III Engine which does 40 HP @ 3750 RPM max power and max torque of 94 N-m @ 2000-2500 RPM. With a max payload of 1030 kgs the Ace Mega returns a high fuel efficiency of 18.5 kmpl.
Another USP is the 30% tradability which means climbing steep terrains is no problem and Max. Speed of 90 kmph will help to transport heavy goods to near cities is very much possible.
Other features include – 14 Inch Radial Tube Tyre, large 190 mm dia clutch, 5 speed gearbox, Semi-elliptical Leaf Spring at front and rear, high ground clearance of 175mm and load body dimensions of 2140 x 1430 x 300 mm.
Exteriors features include Sporty body graphics, protective wheel arch eyebrows and stylish body coloured bumpers. A comfortable cabin with Mobile charging point, digital clock and provision for music system are provided.