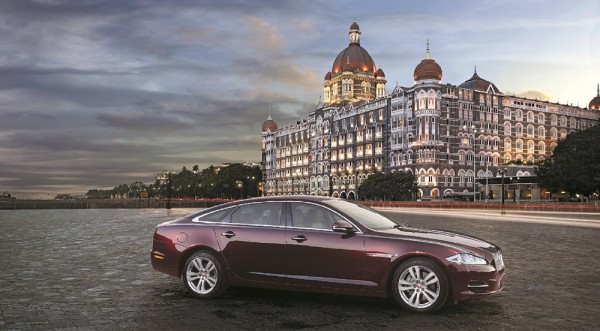 Jaguar introduced the locally manufactured XJ in June 2014
Three-fold increase in sales volumes of XJ since June 2014
Jaguar XJ honoured with 165 top automobile awards globally
 Jaguar announced that its flagship model XJ, has achieved remarkable performance with a growth of 300% in just one year since start of its local manufacturing in India in June 2014.
Mr. Rohit Suri, President, Jaguar Land Rover, India said:
"We are delighted with the outstanding sales performance of Jaguar XJ. This performance is a testimony to the overwhelming response received from our customers, who truly appreciate the refined taste for elegant British style, luxury, design and sophistication. XJ's exquisite design and styling turns heads wherever the car makes an appearance. Its exceptional standards of luxury, dynamic driving experience and craftsmanship appeals to our discerning customers who want to make a statement about their individuality and are looking to affirm their status amongst their peers. We look forward to further strengthening this position in 2015."
Jaguar XJ is available in India in the following three derivatives:
1)    Jaguar XJ 2.0L Petrol Portfolio: INR 97.22 Lacs
2)    Jaguar XJ 3.0L Diesel Premium Luxury: INR 96.05 Lacs
3)    Jaguar XJ 3.0L Diesel Portfolio: INR 103 Lacs
Note: All prices are ex-showroom (pre-octroi) in Mumbai
Further details and specifications of Jaguar XJ and complete Jaguar product range in India are available on the Jaguar India website jaguar.in
Jaguar cars are available in India through 21 authorised retailers in Ahmedabad, Aurangabad, Bengaluru, Bhubaneswar, Chandigarh, Chennai, Coimbatore, Delhi (at Janpath & Mathura Road), Gurgaon, Hyderabad, Indore, Jaipur, Kolkata, Kochi, Karnal, Ludhiana, Mumbai, Nagpur, Pune and Raipur.