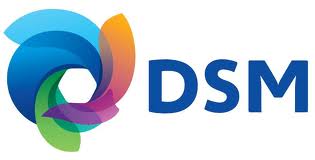 Royal DSM a global science-based company active in health, nutrition and materials is driving economic prosperity, environmental progress and social advances to create sustainable value for all stakeholders . by connecting its unique competences in Life Sciences and Materials Sciences. DSM delivers innovative solutions that nourish, protect and improve performance in global markets such as food and dietary supplements, personal care, feed, pharmaceuticals, medical devices, automotive, paints, electrical and electronics, life protection, alternative energy and bio-based materials. DSM Engineering Plastics is a leading player in (bio-based) polyamides and polyesters serving the automotive, electrical and electronics, flexible food packaging and consumer goods industries.
In Automotive, DSM addresses the key trend of weight and friction reduction in order to cut down fuel consumption and emissions, improved carbon footprint and safety. To meet these needs, DSM has a broad portfolio of high performance materials. These include Akulon® PA6 and PA66, Stanyl® heat-resistant PA46, Arnitel® thermoplastic copolyester, Arnite® PBT, PET and blends, EcoPaXX® 70% bio-based thermoplastic and Novamid® PA6, PA6/66 copolymer, PA66, and amorphous transparent PA, and Stanyl® ForTii™ high performance PA 4T.
DSM Engineering has recently bagged the order from Mercedes-Benz to provide the engine for the A-Class which will soon be locally made in the Indian market. The company boasts of Diablo technology which has wide applications in Air management solutions
The diablo technology is a unique, patented that results in a significant improvement of long term temperature resistance of the material.  In our portfolio we have several PA46 and PA6 materials based on this diablo technology that are extremely suitable for applications in the air management, like hot charge air ducts and charge air cooler end caps. Stanyl and Akulon Diablo is replacing metals in the air management application, resulting  in a significant weight reduction. Among the vehicles using the Diablo technology we can not reveal information.
In safety applications DSM offers airbag containers, brake tubes or the brake booster system.
Airbags are a critical safety element in the car and need to be 100% dependable. This key safety restraint system also presents a prime opportunity for metal replacement and reduction in weight – and thus CO2 , and costs for manufacturers. DSM's Akulon® polyamide 6 is  proven to deliver in all these areas.  Air bag housing in Akulon have been installed in over 200 different vehicles types globally without a single fault, Akulon brings not just inherent strength but also extreme durability. High-grade plastics don't rust or snap – as metals tend to do and are lighter.
As the automotive industry works to improve pollutant emissions to comply with more stringent legislation such as Euro 6, fuel economy becomes an increasingly important factor. The main trends in the automotive industry include downsizing of engines and weight saving throughout the entire vehicle. Two primary consequences of downsizing are that engines have less mounting space available and temperatures increase significantly.
For trucks and light vehicles, DSM's Arnitel® thermoplastic copoloyester (TPC) provides significant benefits for the production of tubes and hoses, including its unsurpassed high heat performance and inherent flexibility. Working under the toughest conditions, Arnitel is the future-proof alternative to metals, alternative plastics and rubbers for vacuum brake tubes and air brake tubes.
The Arnite® A, a thermoplastic, that has been used for more than 20 years without a single reported fault and is now integrated in over 300 million vehicles worldwide. The Arnite A is a 35% glass-fiber reinforced polyethylene terephtalate resin that brings toughness, durability and excellent dimensional stability inside the body and/or the control housing itself – in fact it has been shown to perform reliably over more than one million brake cycles.
DSM's polyamide 410, trade named EcoPaXX®, is 70% bio-based derived from a renewable feedstock, castor oil. EcoPaXX has a very interesting property set: on the one hand it has mechanical properties such as stiffness and toughness that are similar to those of conventional aliphatic polyamides such as PA66, PA6; on the other hand, it has properties typical of long-chain polyamides such as PA610 and PA612: low moisture uptake, chemical- and hydrolysis resistance, and high thermal stability, for example.
Several interesting applications involving EcoPaXX have recently been commercialized. Mercedes-Benz, for example, chose EcoPaXX Q-HGM24, a glass/mineral reinforced injection molding grade, for the engine beauty cover of the latest version of its A-Class small family car. The cover meets strict performance requirements and it provides good aesthetics. And even more, Mercedes Benz achieved its targets in reducing fuel consumption compared with the previous A-Class generation, as well as in reducing carbon footprint.
Mercedes-Benz says production of an engine cover in EcoPaXX results in only around 40% of the quantity of carbon dioxide emissions that would be necessary in order to produce the same component from a conventional polyamide.
DSM has also partnered with automotive component specialist KACO in the development of a lightweight multi-functional crank shaft cover (picture 2)in EcoPaXX for the latest generation of diesel engines developed by the Volkswagen Group, resulting in a significant cost and weight reduction.
DSM has partnered trough the value chain with a customer reach from molders, to Tier1 and OEM's. With our broad portfolio we cover a broad set of customers all over the world.  DSM operates five technical centers for engineering plastics around the globe, in Europe, USA, China, Japan and India.