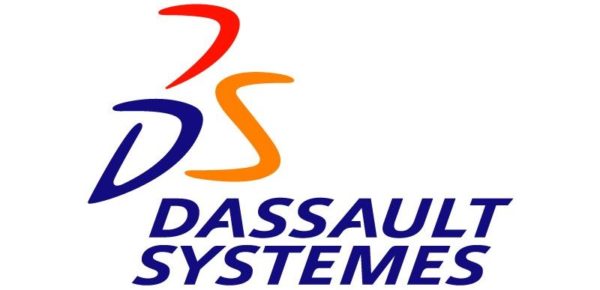 At the 3DEXPERIENCE Forum India 2017 held today in Mumbai, Dassault Systemes announced that VE Commercial Vehicles has chosen 3DEXPERIENCE platform to cost-effectively develop and deliver innovative, high-quality trucks and buses to the growing commercial vehicle market in India.
While VE Commercial Vehicles is a joint venture in India between the Volvo Group and Eicher Motors Limited, Dassault Systemes is a global leader in  3D design, 3D digital mock-up & product lifecycle management (PLM). The new alliance with Dassault Systemes will help VECV in gaining a competitive advantage in the fast growing commercial vehicle market in India.
VECV is deploying "Modular, Glocal and Secure" industry solution experience for an integrated approach to product development that accommodates regional requirements.  The deployment is part of the company's "Integrated Data Management" initiative, which aims to improve quality, streamline the product development process, and deliver business value across the organization by integrating the processes, data and systems of its engineering and manufacturing value chain.
Based on the 3DEXPERIENCE platform, "Modular, Glocal and Secure" industry solution experience unifies digital information in a single collaborative environment that is accessible to VECV's product planning and portfolio management, product development, vehicle integration, and manufacturing planning departments, as well as to its partners.  Teams can address the complexity of a diverse product portfolio with agile variant and configuration management of global product designs and a bill of materials containing all variants.  VECV can meet evolving customer expectations for performance and quality while optimizing costs and cycle times.
"After an 18-month business consulting engagement, we recognized the need for business process efficiencies to easily test new ideas, accelerate product verification and validation, and deliver innovative products to market faster at less cost," said R S Sachdeva, Chief Operating Officer, Eicher Trucks & Buses.  "With the 3DEXPERIENCE platform, we can digitally ensure that our customers' interests are represented at every phase of product development, from product strategy to shop floor."
"Adopting a product strategy to meet diverse regional demands and to localize the development of differentiating technologies is a key concern for many original equipment manufacturers," said Olivier Sappin, Vice President, Transportation & Mobility Industry, Dassault Systèmes.  "The 3DEXPERIENCE platform provides digital continuity to accelerate innovation, improve product quality and performance, and reduce engineering lead time and costs.  More and more commercial vehicle manufacturers are recognizing the value that it can bring to their business."
Earlier this week, Dassault Systemes had also announced the commencement of the first and second batch of its Aerospace and Defense Centre of Excellence (CoE) in Bengaluru to develop skilled workforce in Aerospace R&D in the country.