Nissan PlayStation® GT Academy enters second season in India
Live events to be hosted in 4 Indian cities – Delhi, Mumbai, Bangalore & Chennai
GT Academy Asia competition introduced in 2015 with reach to 2.2 billion hopefuls
Previous GT Academy winners competing in Le Mans 24 hour LMP1 class for Nissan
Nissan and PlayStation will once again be searching the virtual world of Gran Turismo 6, for a real world racing driver. The revolutionary GT Academy prepares for its biggest year yet and once again offers gamers the chance to live the dream as a NISMO Athlete.
GT Academy India Live Qualifying will begin on June 5th 2015 in Delhi and will proceed to Mumbai, Bangalore and Chennai as per the following schedule:
| | | |
| --- | --- | --- |
| City | Dates | Venue |
| Delhi | 5th – 7th June | DLF Place, Saket |
| Mumbai | 12th– 14th June | Infinity 2, Malad (West) |
| Bangalore | 19th – 21st June | Phoenix Market City, Whitefield |
| Chennai | 26th – 28th June | Express Avenue, Royapettah |
GT Academy Online Final Qualification round commenced on 2nd June 2015 and concludes on the 16th June on Gran Turismo 6 for PlayStation 3. Online gamers will have an opportunity to drive the Nissan GT-R LM Nismo as a part of qualifying. Ten winners from the Live Events will then join ten winners from the online game at the Indian National Final to be held in July 2015, with the chance to grab one of six places at the famous Silverstone Race Camp.
Last year over 5000 gamers from all over India competed against each other in the race to the GT Academy final race camp. Six fastest contestants from the National Final in India then made it to Silverstone to compete with the winners from other regions. Abhinay Bikkani, one of the finalists from India last year, is currently racing in the Nissan Micra Cup in Canada.
Announcing the second season of GT Academy in India, Guillaume Sicard, President – Nissan India Operations said, " When we speak about innovation and excitement at Nissan, we not only mean our cars but go beyond that with initiatives like GT Academy. Over the years, the competition has given aspirants and dreamers an opportunity to race real racing cars on tracks all over the world. We are glad that we were able to fulfil one Indian's dream last year and proudly launch the GT Academy 2015 today in India."
A new competition, 'GT Academy Asia', will also be launched for 2015. The Asian region will feature Thailand and India, both of which were introduced to GT Academy in 2014 as part of the International competition, and will also be open to gamers from Indonesia, the Philippines and Nissan and PlayStation's homeland, Japan. The winner of the GT Academy in Asia will bag an opportunity to race at the Dubai 24hrs in January 2016.
The 2015 GT Academy competition will be the biggest year yet for the virtual to reality competition. Gamers from up to 24 countries around the world will be able to enter, with GT Academy International and Asia reaching a staggering 2.2 billion potential entrants. Nissan and PlayStation are looking for the very best to progress from virtual racing to the real world of racing for Nissan.
Since the first GT Academy competition in 2008, millions of gamers have competed for the life-changing prize of becoming a professional racing driver. Former GT Academy champions Lucas Ordoñez and Jann Mardenborough have both enjoyed considerable success as professional racers and this June will compete for Nissan at the very pinnacle of motor sport in the LM P1 class at the famous Le Mans 24 Hours while Mark Shulzhitskiy, previous GT Academy winner for Russia will be driving the Nissan GT-R LM Nismo at the legendary endurance race.
NISMO Athlete Ricardo Sanchez, is enjoying the life-changing journey of GT Academy and is currently racing a Nissan GT-R NISMO GT3 in the prestigious Blancpain Endurance Series in Europe. Such success proves that winning GT Academy is a genuine opportunity to launch a dream career as a racing driver.
For more information about GT Academy India including how to enter and the location of Live Events please visit: www.nissan.in/innovation/gt-academy |www.facebook.com/nissanindia | #RacingDriverWanted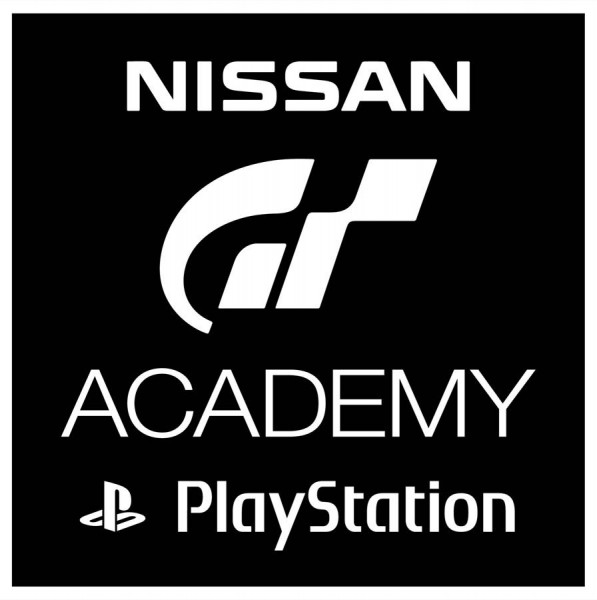 About GT Academy 2015 
GT Academy is a collaboration between PlayStation® and Nissan that uses the virtual world of the Gran Turismo®6 game to unearth real-world racing talent. Now in its seventh year, GT Academy includes separate competitions for Europe (France, Italy, UK, Germany, Spain, Portugal, Belgium, Netherlands, Luxembourg, Hungary, Poland and Czech Republic), International group (Australia, Mexico, North Africa, Turkey and United States) and Asia (India, Thailand, Philippines, Indonesia and Japan).
The GT Academy qualification round will be part of a free Gran Turismo®6 update on PlayStation®3 (terms and conditions apply). The fastest gamers in each participating territory gain access to their region's National Final event. A number of competitors can also gain access via a series of Live Gran Turismo events organised locally. The National Finals add driving, fitness and a media element to the gaming.
From National Finals, the action moves onto the legendary Race Camp, where the competitors are put through their paces on track in Nissan sports cars under the watchful eyes of high profile judges and mentors. Winners from each competition will be invited to take part in the intensive Driver Development Programme. They could qualify for an international race license and race for Nissan professionally, with the chance to potentially join Nissan's elite Nismo Athletes.
Previous winners of GT Academy are now regular racing drivers. In 2015, Jann Mardenborough (UK, winner in 2011) will be racing in the World Endurance Championship for Nissan in the top LM P1 category and in GP3, a feeder series to Formula One, with the championship-winning Carlin team. Lucas Ordoñez (Spain, winner in 2008) will be racing in the Le Mans 24 Hours this year in the Nisan GT-R LM NISMO LMP1 entry, alongside Mardenborough. The 2014 Champions, Gaetan Paletou (Europe) and Ricardo Sanchez (International) are competing in the Blancpain Endurance Series with the Nissan GT Academy Team RJN.
News and views on GT Academy 2014 and the progress of all the GT Academy drivers can be followed on various platforms including:www.facebook.com/GTAcademy | www.twitter.com/GTAcademy | www.youtube.com/gtacademyeurope | www.flickr.com/photos/gtacademyeurope.