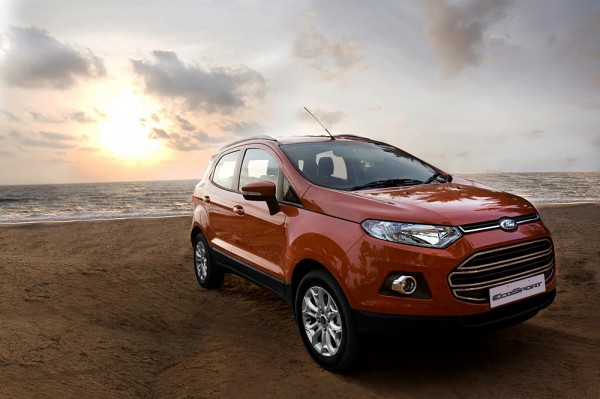 Ford EcoSport continues to be one of the most loved cars in India; Owning Ford EcoSport becomes easier with reduced waiting period and improved availability
Ford Indian has achieved yet another milestone the EcoSport, celebrating 100,000 sales milestone in domestic wholesales and exports combined. With more than 60,000 proud owners in India till date, Ford EcoSport has continued to receive overwhelming response from customers and commands a waiting period.
The EcoSport is available with 3 engine options 1.0 EcoBoost, 1.5 Petrol and 1.5 diesel and is available in 10 variants with an automatic available on the 1.5 petrol only.
The urban SUV is being exported to various markets world-over, including South Africa, Taiwan, Australia and several European countries, where it has received an equally enthusiastic response. The acceptance of Chennai-made Ford EcoSport across the globe validates and further strengthens Ford India's credentials as a world-class manufacturing hub.
With more than 30 prestigious auto awards, Ford EcoSport is the most awarded car ever in India and continues to receive an enthusiastic response from customers in India.