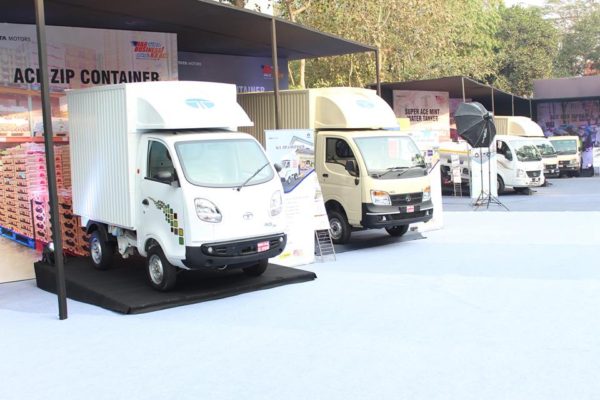 After the success of the Small Commercial Vehicle Application Expo held in Mumbai, Tata Motors hosted the event in the National capital.
Har Business ka Ace will be held in Jaipur, Udaipur, Bhubaneshwar, and Bikaner are among the 44 cities where the Expo will take place.
Tata Motors which has faced intense competition in the LCV space mainly from Mahindra is taking several initiatives for an enhanced customer purchase experience around its popular range of ACE Small Commercial Vehicles
Tata Motors showcased a range of fully built applications on its popular ACE brand of mini-trucks, with 11 fully built last mile solutions, ranging from Steel Containers, Refrigerated Containers, Insulated Containers, Hoppers, Box Tippers, Water-Tankers and a Cafeteria-on-Wheels.
Through this expo India's largest CV maker is targeting new and existing small commercial vehicle customers, giving them an opportunity to explore newer businesses and providing them employability options with ready for business vehicles.
The company recently showcased the Green last mile Electric vehicles – Super ACE E.V, Magic IRIS E.V and Magic E.V at an event in Pune.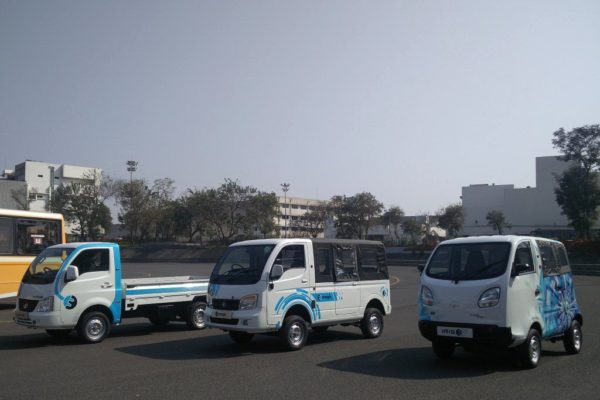 Also read – Tata Motors launches Hybrid & Electric buses – Future of Transportation