There is a standard way of manufacturing automobiles and then there is the Toyota way of manufacturing them by ensuring that customers are satisfied, employees are contented, environment is protected and the community is cared for. And this is exactly what we observed when Toyota Kirloskar Motor invited our team for a plant visit as a part of its 20 years of operations in India.
# Toyota Motor Corporation
Established in 1937, Toyota Motor Corporation is today the largest company in Japan by market capitalisation and one of the most recognisable brands in the world. With manufacturing plants in 27 countries and presence in over 170 nations, Toyota employs close to 350,000 people across the globe. The company also boasts of having the highest number of global patents in the automotive industry.
# Toyota Kirloskar Motor

Toyota Kirloskar Motor Pvt Ltd is a subsidiary of Toyota Motor Corporation of Japan with Kirloskar Group as its partner for the manufacture and sales of Toyota cars in India. Toyota Motor Corporation (TMC) holds 89% of the share and the remaining 11% is owned by Kirloskar Group. In the year 2018, TKM was the 6th largest car manufacturer in India in terms of annual sales.
While Toyota Kirlokar Motor may not be a top ranker in automotive sales in India, it has always been Numero Uno in customer satisfaction and has built an enviable reputation for reliability and customer service. Customer First has been the key guiding principle for Toyota in its successful journey in India. It has endeavoured to improve its standards in terms of providing the best quality, unbeaten safety, performance, fuel efficiency and unmatched comfort in every segment.
# Customer-First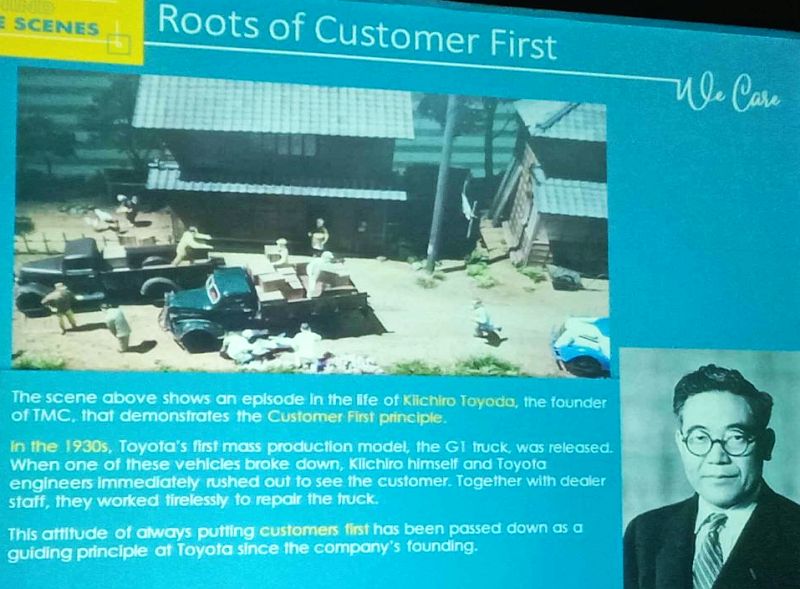 The customer-first principle at Toyota has been its guiding principle since 1930, when the company's first production model, the G1 truck broke down and Kiichiro Toyoda, the founder of Toyota Motor himself along with Toyota's engineers rushed to the location and repaired the truck. This customer-first principle is strictly followed not only by the company but also by its dealers across the world.
# Milestones in the journey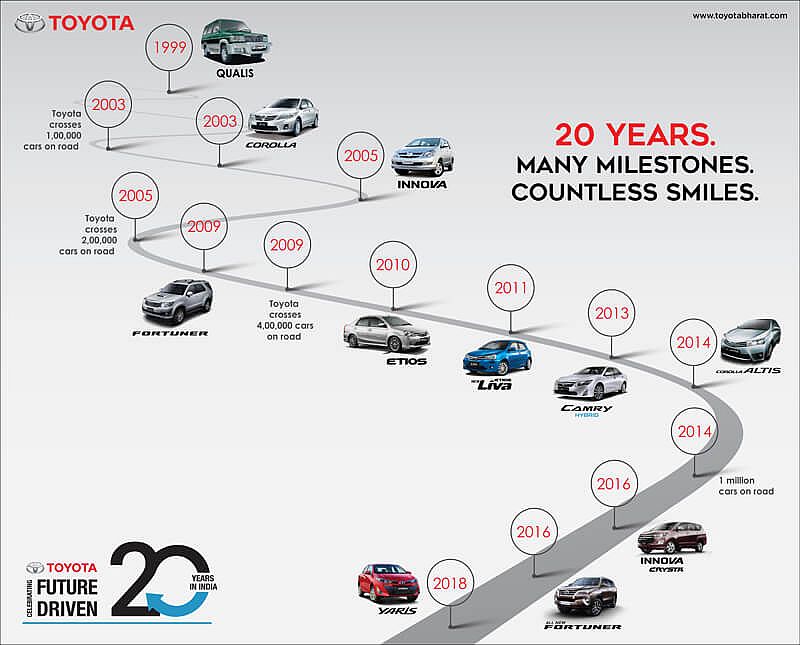 Toyota Kirloskar Motors was incorporated back in 1997 with production starting in 1999 at its 432 acre Bidadi plant on the outskirts of Bangalore. In 2019, as the automotive giant completes 20 years of manufacturing world class cars in India we take a brief look at the company's milestones in the years gone by.
TKM's first launch in India was the Qualis MPV in the year 2000. This was followed by the Corolla in 2003 and the Innova in 2005 which came as a replacement to the Qualis. The Innova met with instant success and continues to be the most sought after MPV in the country, nearly throwing most of its competitors out of business.
Later, in the year 2009, TKM launched Fortuner, its first SUV which till date is the undisputed king in its segment and a status symbol in India.
The Etios sedan and Liva hatchback were introduced in the year 2010. While the twins couldn't win many hearts in the family car segment, cab operators swear by its reliability and frugality. TKM also exports the India made Etios in large numbers.
TKM's flagship sedan Camry was launched in the year 2013 which continues to remain a leader in the luxury sedan space. Along with the 2nd gen Corolla launch in 2014, the year also marked the production of TKM's one millionth car in India.

In 2017, Toyota introduced its premium brand Lexus in the Indian market. The Yaris in 2018 marked TKM's entry in the C-segment sedan space. While it may not be immensely popular, the Yaris is the only car in its segment to come loaded with safety features right from the base variant.
Toyota Kirloskar Motor has a pan-India network of 359 dealerships, managed by just 77 dealer principals. This only goes to prove the faith and trust these dealer principals have in the company's management.
# Behind the Scenes

Apart from these milestones, Toyota Kirloskar Motor has been actively involved in CSR activities right from the time of its inception. The company has achieved a leadership position in areas of Skill development, Road safety, Education, Environment and Health & Hygiene.
In and around Bidadi TKM's share in community development becomes highly evident. Village schools and health centres have been upgraded along with systematic development of sanitation facilities, water purification plants and waste disposal. The company also organises health camps and distributes books, bags and other education related kits to students.
Year after year TKM has been receiving awards and appreciation for its commitment to betterment of the environment and the community. The year 2019 also saw TKM winning 'Best CSR Initiative by a Four-Wheeler manufacturer' award by Autocar India.
So, if you thought that Toyota Kirloskar Motor just manufacturers India's most reliable cars, then you are mistaken. There is a lot more going on Behind the Scenes –
As a part of our plant visit, we were taken to the Toyota Technical Training Institute, National Parts Centre, Eco Zone and a leading TKM Dealership in Bangalore. We are also given a demo of the EM60 and Express service.
# Toyota Technical Training Institute (TTTI)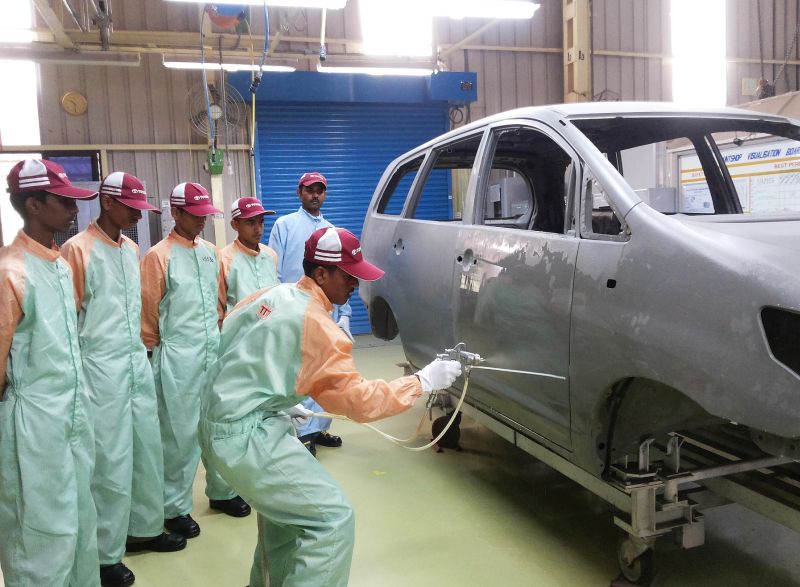 TTTI was established in the year 2007 with an objective of imparting world- class skills training to the rural youth of Karnataka who would have otherwise discontinued further education in a bid to support their family economically.
TTTI provides a dedicated three-year program that focuses on the holistic development of knowledge, skill, body and attitude. The curriculum offers comprehensive training on automobile assembly, automobile paint, automobile weld and mechatronics along with recreational activities.
Students are entitled for an annual fellowship ranging from Rs. 7000-9000/- depending upon the performance in the examination and excellence in attitude & behaviour. All expenses related to boarding and lodging, food, uniform & other training aids are borne by Toyota Kirloskar Motor.
# 432 Acre Property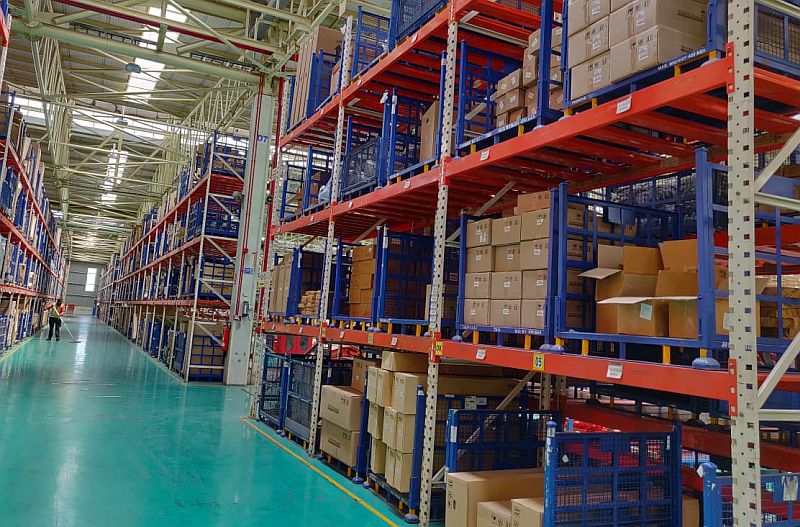 Toyota's massive 432 acre property also houses the National Parts Centre, an in-house Vehicle Recycling Plant and a 25 acre Ecozone.
The National Parts Centre takes care of sourcing and delivering spares and other parts as per requirements received from dealers and regional parts centre. Daily supply to all dealers is ensured through dedicated Transystem trucks based on Toyota's world-famous principles of supply chain management. Standardised daily despatch plan, standard fixed routes and other systems form the backbone for daily supply to dealerships.
Toyota is currently working on a number of pilot projects and in-house Vehicle Recycling of damaged vehicles is one of them. Trained personnel dismantle the damaged car, part by part, extract all valuable components and fluids and send the same to government administered facilities for further recycling. Toyota even donates entire engine blocks to engineering institutions free-of-cost so that students can get a hands-on experience on the engine assembly.
In order to maintain an ecological balance, TKM is developing an Eco Zone inside the plant at Bidadi. Spread across 25 acres, the eco zone has solar panels, a wide range of plants, rain water harvesting system, etc. Toyota believes that this initiative will help to bring a range of flora and fauna into the area. The Eco Zone will be fully readied in a year or two.
# Service Express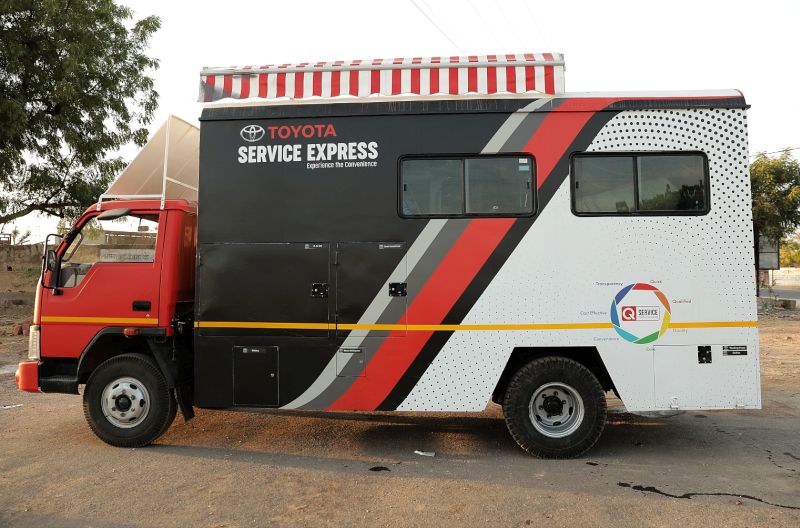 Giving a stronger focus on customer retention, Toyota Kirloskar Motor launched Service Express in certain states of India. TKM's mobile service station based on a modified truck provides the convenience of car maintenance to customers at their doorstep. All Periodic Maintenance Services, Express Maintenance, Wheel Balancing, Wheel Alignment, AC Servicing and even Eco-Car Wash can be availed through this initiative. Now customers can have servicing done in their own towns, without having to travel long distances for periodic vehicle maintenance.
# Express Maintenance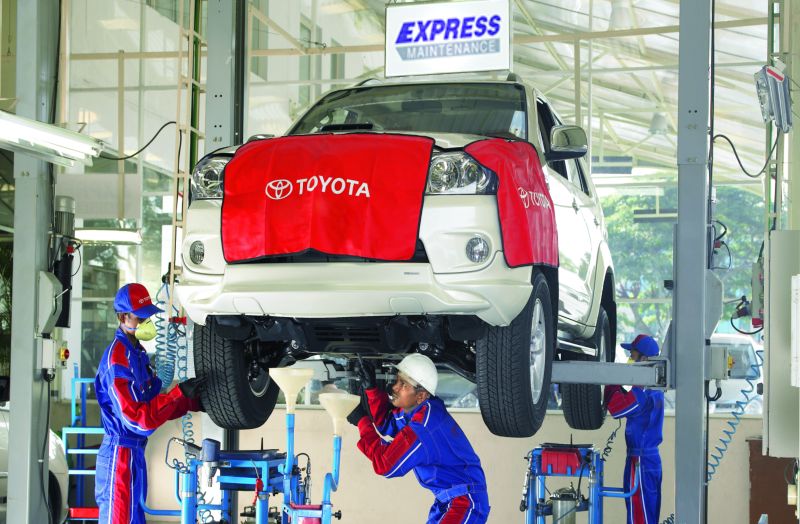 As the name suggests, customers can book an appointment for general maintenance service at the TKM dealership, and Toyota will get the vehicle serviced and delivered to the customer within 60 minutes. Three technicians will work on the vehicle simultaneously to deliver the vehicle in the promised time-span. The company also has EM90 & EM120 depending upon the additional jobs to be done beyond normal maintenance.
The customer is free to watch his vehicle being serviced and can also speak to the service advisor through an intercom in case the need arises. The customer lounge is equipped with air-conditioning, television, comfortable sofas, newspapers, clean washrooms, etc. TKM dealerships are also equipped with bunk-beds since drivers of commercial vehicles sometimes prefer taking a nap while their vehicle is being attended to.
# Technology & Customised Solutions
Toyota is encouraging its dealers to make optimum use of technology to enhance customer experiences. Dealerships have large touch-screens kiosks where customers can get plenty of information about Toyota cars and also comparisons with competitors.
The dealers use a centralised data application that records and monitors everyday operations at the service facility. This app facilitates bookings of appointments, effective utilisation of service bays and ensures minimal waiting time for customers.
TKM also offers a highly customizable value added service called Toyota Edge where-in customers can choose from a wide variety of finance options, insurance packages, extended warranty, accessories, etc. Customers can also trade-in their old vehicles for a brand new Toyota; all within the comfort of a TKM dealership.
Going forward, Toyota plans to leverage the maximum possible from its partnership with Suzuki in India. Toyota recently launched the new Glanza hatchback, which is the first product under the Toyota-Suzuki alliance. As part of the agreement entered by the companies last year, they will sell each other's products and share technology for hybrid and electric vehicles. While Maruti will supply its Baleno, Ciaz, Ertiga, Vitara Brezza to Toyota, the latter will share its hybrid and electric vehicle (EV) technologies, besides its Corolla sedan to Maruti.
Also read:
http://www.autosarena.com/toyota-kirloskar-motor-celebrates-20-years-of-its-journey-in-india/
IMAGE GALLERY
Service Express

Solar panels at TKM plant

Toyota Technical Training Institute

Standardised handwriting of TTTI students

TTTI Morning Assembly at TKM Bidadi Plant


TTTI Morning Assembly at TKM Bidadi Plant


TTTI Morning Assembly at TKM Bidadi Plant


TTTI Morning Assembly at TKM Bidadi Plant

Rainwater harvesting at TKM Bidadi Eco Zone