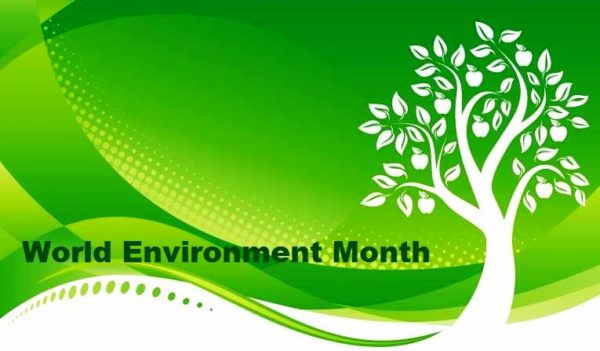 While most car makers celebrated the world environment day on 5th June 2017, Toyota Kirloskar Motor has planned month long celebrations to promote this year's theme of 'Live in Harmony with Nature'.
The month long program includes  various competitions, seminars and awareness drives like
'Hand Wash Challenge',
Zero CO2 Thinking',
Swachcha TKM,
Knowledge seminar on 'Recent Trends in Environment and Conservation',
'Hasiru Santhe', an exhibition to promote eco-friendly lifestyle etc.
Speaking on the occasion, Mr. Raju B Ketkale, Senior Vice President – Toyota Kirloskar Motor said, "The recent report of World Economic Forum states that the Top 5 business risks are related to environment. This must be the wake-up call for the companies who do not prioritize environment as a board level agenda. WED (World Environment Day) is an opportunity to reaffirm our commitment towards conserving our mother earth.
Environment month at TKM is a collaborated effort by our entire supply chain to create big change for the conservation of environment and biodiversity. We must 'connect with nature' by involving our children and family in small activities that can inculcate eco-consciousness among them, he added."
The month-long celebration will also be highlighted by 'Plantathon' – a large-scale & sustainable plantation project which Toyota will undertake in the local community in partnership with Karnataka Pollution Control Board (KSPCB). This initiative will flag off the 'Toyota Green Wave Project', calling out to all of TKM employees to promote eco-consciousness. Community awareness campaigns and skit competitions on 'Save wildlife' theme will be organized at the event, that will see participation from 30 government schools of Ramanagara district in Karnataka, where Toyota's Bidadi plant is located.
Many eco-initiatives are being implemented in the manufacturing operations like water based painting to reduce VOC emissions, low CO2 footprint technologies like servo machines, vermi-composting for waste minimization, biogas plant to reduce LPG usage and rain water harvesting to reduce fresh water consumption.  The water recycling & rainwater harvesting efforts at TKM manufacturing unit ensure least dependence on Freshwater/River water ensuring sustainable community.
Toyota has decided to challenge itself to reduce vehicle CO₂ emissions to ZERO in comparison with 2010 levels, by 2050. From fuel efficient vehicle to developing ground breaking technology, TKM focuses on environmentally sustainable solutions in every business operation and every vehicle that is manufactured.