Hyundai Motor India Ltd. has received an overwhelming response to the commencement of VENUE bookings starting May 2, 2019.Hyundai VENUE Creates History with Record Booking on Day 1 as over 2,000 Customers with an average of 84 SUV's every hour.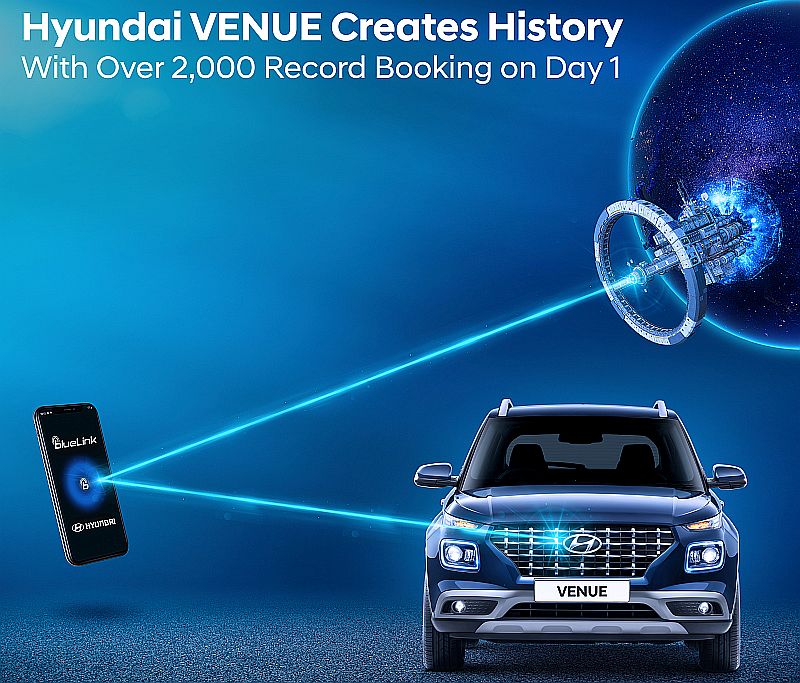 Commenting on the VENUE bookings, Mr. Vikas Jain, National Sales Head, Hyundai Motor India Ltd. said, "We are overwhelmed with the enthusiastic response received from our SUV loving Customers. The Day one response is a record booking for an SUV, with an average of 84 VENUE every hour. We are receiving customer enquiries at all our touch points across India as VENUE tops Vehicle Preference Chart in Design, Power, Transmission and Connectivity. Further, the notable traction on Online booking is coming from Semi-urban areas due to strong telecom infrastructure. This showcases emergence of new era of connected mobility solutions and acceptance of technology in day-to-day life."
"We are confident that Hyundai VENUE will bring excitement and Cheer to Indian Auto Industry for a positive business environment.", he added.