New Audi Q8 concept to be unveiled at the January 2017 North American International Auto Show (NAIAS) in Detroit.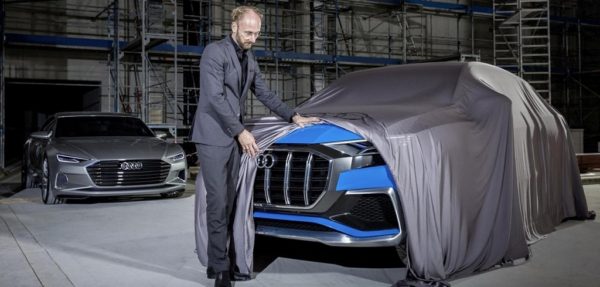 The study represents a synthesis of the emotional styling of a coup and the spaciousness that typifies an SUV. With this move, the brand is unlocking a new segment for the full-size category.
The new Audi Q8 Concept will seat above the Q7 SUV and will be the new flagship SUV for the German luxury brand's Q model lineup.
The concept's front end is imposing with octagonal Singleframe wider than that in Audi's current production Q models.
Enhancing the forward positioned stance, is dynamic three-dimensional sculpting.
Unlocks new segment for the full-size SUV category with spaciousness of an SUV with elegance of a coupe, distinctive front end, with design echoes of the Ur-quattro.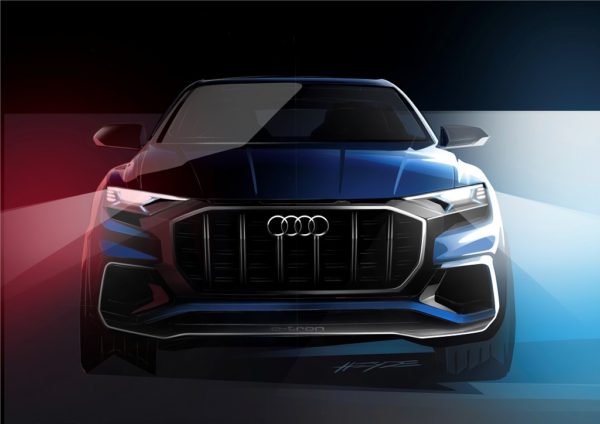 Many design elements of the Q8 concept are reminiscent of the Audi Ur-quattro of the 1980s. They include the extremely flat but very wide C-post and the prominent, flared shoulders above the wheels. These balanced proportions give equal emphasis to the front and rear wheels – typically quattro.
The SUV is based on the MLB-Evo modular platform that underpins the Audi Q7 and will feature V6 and V8 petrol & diesel engines. Audi will also offer plug-in hybrid variants.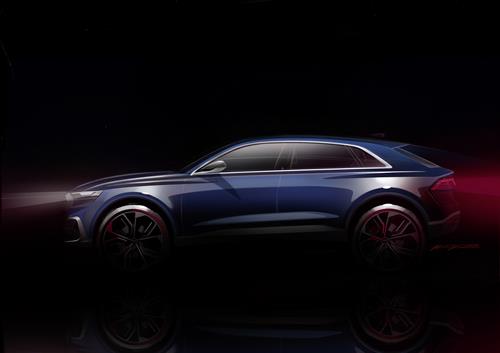 Its design strongly evokes sportiness and prestige," said Audi Head of Design Marc Lichte. "What's more, we believe an important aspect of this showcar is that it offers a spacious interior with four equally comfortable seats, even with the flat roof line."