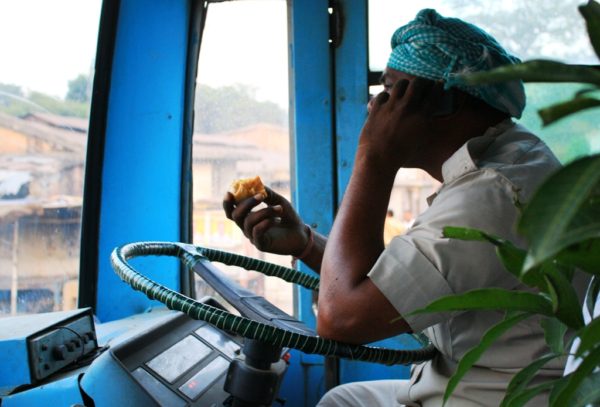 For fleet operators across the globe, its drivers can be considered as key-men who play a vital role in keeping the business rolling and thereby increasing revenue. However, hiring and retention of skilled drivers continues to be one the challenges faced by the industry, especially in a country like India where this workforce is associated with illiteracy and poverty.
Today, drivers expect more than a regular pay check, they want to be rewarded and cared for. Currently, there is an acute shortage of skilled drivers in the country which is ultimately leading to operational losses and delivery issues. Recruiting unskilled drivers can create multiple problems for fleet owners which will ultimately affect its reputation and profits.
In order to give a new dimension to a driver's profession, Shell lubricants India has come up with an interesting program that will help fleet owners to strengthen their relationship with their drivers through various welfare initiatives. Named SAARTHI, this program aims at building loyalty and minimizing driver attrition.
Benefits of enrolling in 'SAARTHI' Driver Retention Program:
1) BANK ACCOUNT with INSURANCE:
For Drivers enrolled in the Saarthi program, Shell India Markets Pvt Ltd (SIMPL) will enable opening of account & procurement of insurance policies under prevalent government schemes. The bank account will help drivers to access cash anytime by using their ATM/Debit Cards and also pay bills, etc. An Accidental insurance policy of up to INR 1 lac will also protect drivers against financial difficulties in case of accidents.
2) VEHICLE MAINTENANCE WORKSHOPS:
Maintaining an up-to-date fleet lowers operation costs, increases efficiency and attracts potential customers. Under Saarthi scheme, the Drivers will be given training on vehicle inspection and maintenance which will help in extending the life of the fleet. The outcome of the training will be well-trained and accountable drivers with a sense of ownership and pride of the vehicle.
3) HEALTH CHECK-UP FOR DRIVERS:
Spending hours in the driver's seat under adverse circumstances is bound to take a toll on the health of drivers in the long run. Shell will arrange Health Check-ups of Drivers at regular intervals so that health issues, if any, can be detected on time.
4) RIMULA KI PATHSHALA:
A high quality training program that will focus on Road Safety, Disciplined Driving, Obeying Traffic Rules, etc will ensure that the fleet and its occupants are safe on the road. Providing relevant training will instill pride and a sense of commitment in the heart of the drivers leading to improved performance.
5) TRAVEL KIT FOR DRIVERS:
Drivers spend most of their time in the truck driving from one destination to another. As a reward for their hard-work and dedication, Shell will provide an exclusive Travel Kit to drivers to make their journeys hassle-free.