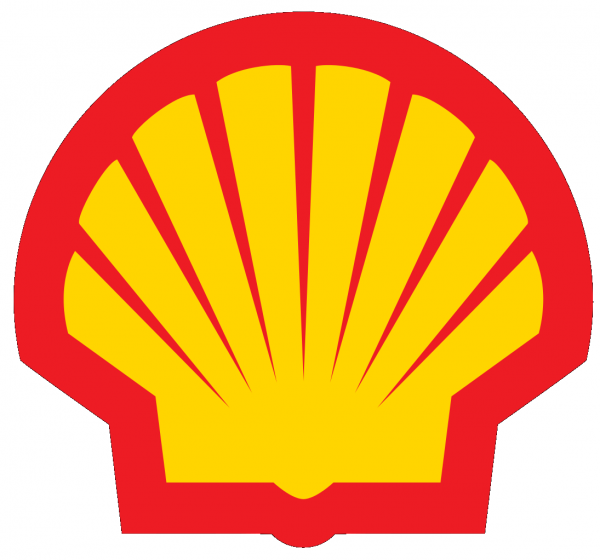 Launches Facebook contest for biking enthusiasts to win free IBW tickets
Shell Lubricants, the global market share leader in finished lubricants, today announced its alliance with India's largest biking festival – The India Bike Week 2015 as an 'Official Gold Sponsor. The two day biking festival organized in Goa between February 20 & 21 brings together thousands of enthusiasts, from solo riders to the biking brotherhood across India and from abroad to celebrate and indulge in the pure sphere of biking.
On the sidelines of the festival, Shell Lubricants kicked off a four week contest on Monday on the India Bike Week Facebook page to provide a chance to win free IBW tickets.  Each week, Shell Lubricants will shortlist the best post based on the answer to the contest question provided; the winner will be announced every Wednesday. Besides this, Shell Lubricants' is slated to have several interesting offerings at IBW including knowledge sharing sessions with veteran bikers, drag races, engine check-ups, a Shell zone with relevant biker content and many more such exciting elements.
Commenting on the association, Nitin Prasad, Managing Director, Shell Lubricants India said, "In India, the passion for biking continues to grow and with that shift we are also seeing consumers' preferences shifting towards lubricants which are technologically more advanced and provide maximum protection to the bikes engines. As a premier event for biking enthusiasts, we believe IBW is a great partner for us to showcase our cutting edge solutions. Solutions that have resulted from extensive research & development which are designed not just to provide Shell's ultimate protection and performance but an enjoyable biking experience for all modern motorbikes. We are excited to be the official Gold sponsor of India Bike Week which has become a must attend for all biking enthusiasts who want to get a flavor of the ever-evolving Indian biking culture. "
Speaking on the occasion, Mansi Tripathy, Chief Marketing Officer, Shell Lubricants India said, "Today's marketing is all about being present where your consumer is and reaching out to his passion points. IBW being a closely-knit community of bike lovers growing with every passing year gives us a targeted opportunity to engage with our consumers. These consumers are at the heart of product & service offerings at Shell; IBW is an exciting platform for us to foster knowledge sharing and showcase our unique offerings to make it a win-win for both – the bikers and Shell."
In the past, Shell has established a formidable track record as a fuels and lubricants partner for leading teams in world motorsports globally. Shell's commitment towards excellence in motorsports extends over 70 years through its dedication towards investment in motorsport fuels and lubricants research and development. Shell Lubricants taps into the resources of Shell's global operations to help deliver cutting edge technology and outstanding service to winners like Ferrari in Formula One, Audi in endurance racing, Ducati in MotoGP and World Superbikes and Suzuki in World Rallying.
ABOUT SHELL LUBRICANTS
The term "Shell Lubricants" collectively refers to Shell Group companies engaged in the lubricants business. Shell sells a wide variety of lubricants to meet customer needs across a range of applications. These include consumer motoring, heavy-duty transport, mining, power generation and general engineering. Shell's portfolio of lubricant brands includes Shell Helix, Pennzoil, Quaker State, Shell Rotella, Shell Tellus and Shell Rimula. We are active across the full lubricant supply chain. We manufacture base oils in eight plants. Blend base oils with additives to make lubricants in over 50 plants, distribute, market and sell lubricants in over 100 countries.
We also provide technical and business support to customers. We offer lubricant-related services in addition to our product range. These include: Shell LubeMatch –the market leading product on-line recommendation tool, Shell LubeAdvisor – helps customers to select the right lubricant through highly trained Shell technical staff as well as online tools, and Shell LubeAnalyst – an early warning system that enables customers to monitor the condition of their equipment and lubricant, helping to save money on maintenance and avoid potential lost business through equipment failure.
Shell's world-class technology works to deliver value to our customers. Innovation, product application and technical collaboration are at the heart of Shell lubricants. We have lubricants research centres in China, Germany, Japan (in a joint venture with Showa Shell), and the USA. We invest significantly in technology and work closely with our customers to develop innovative lubricants. We have a patent portfolio with 150 + patent series for lubricants, base oils and greases; more than 200 scientists and lubricants engineers dedicated to lubricants research and development.
Customer benefits include lower maintenance costs, longer equipment life and reduced energy consumption. One of the ways we push the boundaries of lubricant technology is by working closely with top motor racing teams such as Scuderia Ferrari. These technical partnerships enable us to expand our knowledge of lubrication science and transfer cutting-edge technology from the racetrack to our commercial products.
ABOUT SHELL LUBRICANTS INDIA
Shell is one of the most diversified international oil company in India's energy sector with nearly US$1 billion invested. It is a major private sector supplier of crude products and chemicals to India. With over 3000 staff in the country, Shell has a significant Technology center, a financial business services center and operates an LNG receiving and re-gasification terminal. It also has a downstream business marketing fuels, lubricants and specialty products. Shell Lubricants' India operation is part of Shell's long-term commitment to India and its support for the country's increasing energy needs. Shell Lubricants' customers in India include Wartsila, Maruti Suzuki, Hyundai, Ford and Thermax.