India's largest luxury car maker Mercedes-Benz partnered with the first-ever International esport competition, 'ESL One' scheduled in Mumbai. The Dota 2 action, a real-time strategy game, was held at the NSCI Dome from 19th to 21st April, 2019. World's best gaming talents and fans gathered under one roof to be a part of the Dota Major Championship. Kim Yong-min also known as 'Febby' from team Mineski was voted the 'MVP' (Most Valuable Player) by the global fan community and jury. Mercedes-Benz awarded the 'MVP' of the tournament a Three-pointed star of choice valued at INR 40 lakhs. The Mercedes-Benz MVP is one of the largest non-cash prizes in the history of esport.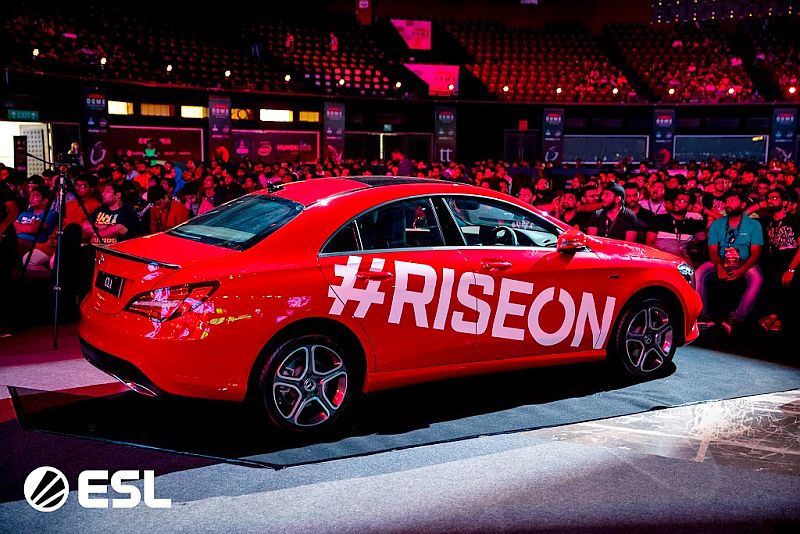 Martin Schwenk, Managing Director & CEO, Mercedes-Benz India said, "Globally Mercedes-Benz has been active at esport events related to the Dota 2 game since 2017. In India as part of our 25th anniversary celebrations, we are excited to extend our brand's global partnership with the first-ever Dota Major Championship. Eight of the Press Information January, 2012 Mercedes-Benz India. E-3, MIDC, Chakan. Tal: Khed. Pune- 410501, India. Tel: +91 2135 673000 / 395000, Fax: +91 2135 673953 world's best esport teams in Dota 2 came together to compete and make it a momentous event bolstering India's virtual gaming ecosystem. The perception of gaming in India is gradually changing and we are witnessing a growing acceptability. These games are said to improve attention, recall, helps people become more solution driven and innovative. Mercedes-Benz has been actively engaging with target audiences which are novel and dynamic and partnering with the biggest gaming movement of the world, ESL One, is a step in the right direction. We would like to congratulate the winning team 'Keen Gaming' and all the other players who competed enthusiastically and thank the fans for making this event a thrilling one."
Bernhard Mogk, Senior Vice President of Global Sales & Business Development at ESL said, "The continuous engagement of Mercedes-Benz shows their strong commitment which is growing steadily within the world of esport and its community. We are very happy to have found an enthusiastic and global brand of this magnitude becoming more and more passionate about the industry. Together we are looking forward to many more thrilling activations such as the MVP Award, which has become an essential part of our ESL One Dota 2 flagship tournament series."
Kim Yong-min also known as 'Febby' from team Mineski was voted the 'MVP' (Most Valuable Player). Team 'Keen Gaming' from China consisting of five enthusiastic players, Kaka (Hu Liangzhi), Old chicken (Wang Zhiyong), ELeVeN (Ren Yangwei), Dark (Song Runxi) and Zhai Jingkai won the Dota Major Championship, while Medha Srivastav was announced the winner of the Cosplay Legion Commander character.