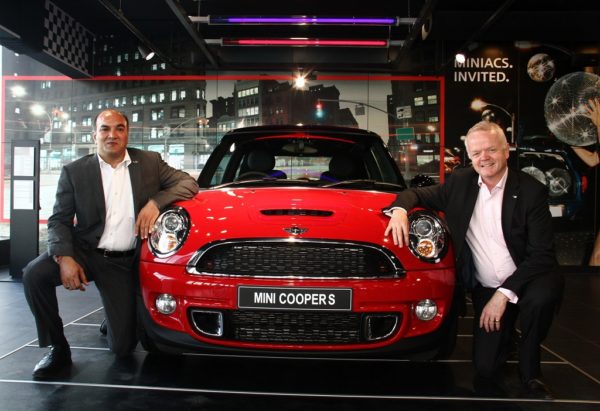 MINI India announced the opening of KUN Exclusive, its exclusive dealership in Hyderabad.
The new MINI KUN Exclusive dealership in Hyderabad is located Opposite R.T.A, Khairtabad and will display the MINI Hatch, MINI Convertible and MINI Countryman. The new MINI Dealership is headed by Mr. Gautham Gudigopuram, Director, KUN Exclusive.
The new MINI dealership interior has been uniquely designed to replicate the modern city feel in an indulging, inviting and interactive format representing the iconic MINI Lifestyle.
KUN Exclusive Hyderabad is an exclusive MINI dealership with a 4 MINI display set-up.  The multi functional architecture also has a MINI Lounge, MINI Lifestyle Collection and MINI Accessories on display.
The MINI Range in India includes MINI Cooper and MINI Cooper S, MINI Cooper Convertible and MINI Cooper S Countryman.
KUN Exclusive has been working with BMW Group India since 2007.