ŠKODA to introduce new SUV Model in Berlin on 1 September 2016.
Shortly before its world premiere, the Czech automobile manufacturer SKODA has dropped teaser images giving us a glimpse of the interiors of the soon to be launched Kodiaq SUV.
This is how ŠKODA's new large SUV looks in the interior: Shortly before its world premiere, the Czech automobile manufacturer gives a first glimpse inside the new large SUV.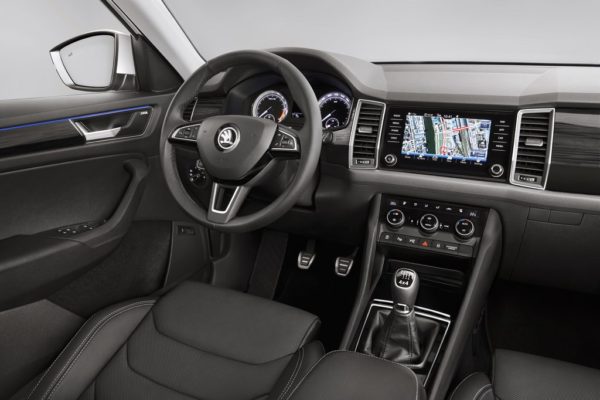 The photos emphasize that ŠKODA has implemented their modern, clear, expressive design language in the cockpit and the interior.
At the same time, the images highlight the brand's high and uncompromising standards in terms of functionality and build quality. ŠKODA is once again setting new standards in interior space: The ŠKODA Kodiaq features the largest boot in its class and is optionally available as a seven-seater.
The interior of the ŠKODA KODIAQ is powerful and robust, yet welcomes passengers with a friendly character. As with all ŠKODA models, the KODIAQ is modern and elegant whilst meeting the functional requirements of an SUV.  Every detail conveys clarity and calm; form and function are harmonized.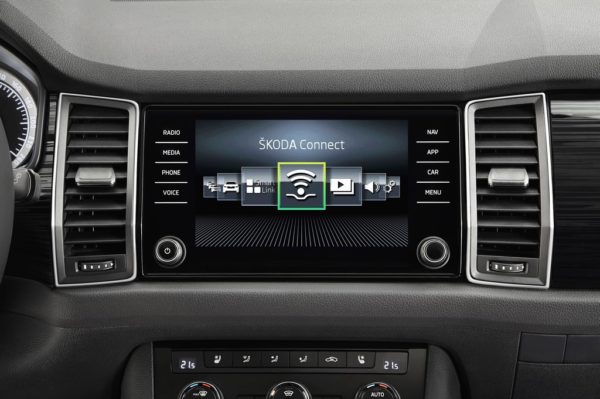 The expressively and elegantly designed dashboard is uncluttered. It is divided into two symmetrical zones for driver and passenger. Distinctive vertical elements, such as the four large air inlets characterise the interior.  The middle ones flank the on-board monitor. Their edges run along the top of the instrument panel and form a trapezoid, which reflects the ŠKODA KODIAQ's bonnet. The large display has an elegant glass design with 'Simply Clever' operation – logical and intuitive. All switches and functions are easily accessible with a self-explanatory layout. The seats are made of high quality materials, offering the driver and front passenger superior comfort.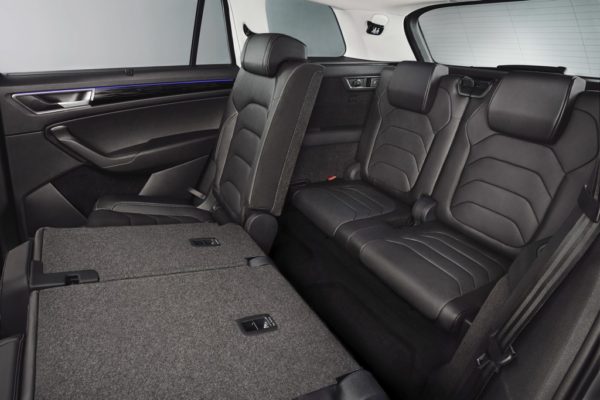 The above-average space, which sets new standards in its class, is characteristic of ŠKODA: The developers of the KODIAQ have made the largest interior possible from the external dimensions of 4.70 meters in length and 1.88 meters in width. For the first time in a ŠKODA, the SUV is also available with seven seats.  The model can react flexibly to various seating and cargo requirements thanks to longitudinally adjustable reclining seats.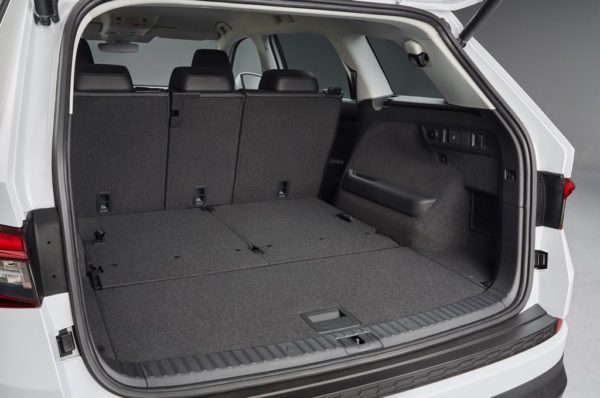 With a volume of 720 to 2,065 l (with rear seats folded), the five-seater ŠKODA KODIAQ offers the largest boot in its class. Options such as the heated steering wheel ensure high comfort. The same is true of the more than 30 'Simply Clever' solutions, such as the door edge protection, electric child safety and sleep headrests.