Well-known world explorers Kingsley and Ross Holgate who are on a drive from Cape Town to Kathmandu in Land Rover Discovery vehicles have reached India. The 17 000 km, 19 country expedition was flagged off from Cape Town on Nelson Mandela's birth centenary on July 18 and has traveled through Africa, the Caucasus and Asia is on a humanitarian and community conservation mission across the two continents, that includes Malaria prevention, Mashozi's Right to Sight, LifeStraw distribution, Community Conservation Education and Early Childhood Development (ECD).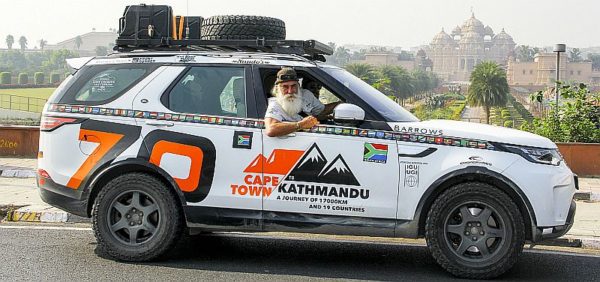 Speaking on their arrival in India, Kingsley Holgate said "It is the first time that the Land Rover Discovery has undertaken a transcontinental journey from South Africa, through the Caucasus and into Asia. Our two specially kitted Land Rover Discovery vehicles have been truly versatile and their breadth of capability has absolutely shone through the most trying conditions we have encountered on our journey."
The expedition entered India and is currently in New Delhi. They will now move to Agra, then Lucknow and Varanasi and finally into Nepal on December 7. During their visit to India, they will be conducting community work at rural areas along the way.
To know more about the Kingsley Holgate Expedition and see their regular updates, you can log on to their Facebook page:https://www.facebook.com/pg/KingsleyHolgateFoundation