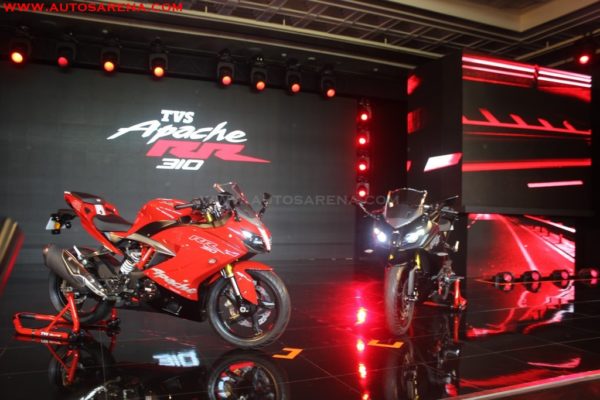 Nearly 1.3 million people die in road crashes each year, on average 3,287 deaths a day globally. India contributes to this number significantly with a total of approx. 5 lakhs road accidents every year.
As many as 17 people died in 55 road accidents per hour on average in 2016-17, with nearly half of them in the 18-35 age group according to the 'Accidents India 2016 report'.
You work hard to give your family the best of life. You always want to give them every possible comfort, but how would you ensure the financial security for your family or loved ones, in the event of a mishap.
An accident or a mishap could happen to you anytime and anywhere. However safely you drive or ride, but you find crazy people on the other side that could be driving/riding recklessly or even under the influence of alcohol.
How to protect yourself or our family members from such an event?
We need to start thinking how we could protect ourselves or family in case we do encounter such an event. For that we need invest wisely in the right insurance plan.
Aegon term insurance plan offers complete financial protection for your family incase of your sudden demise, to make them financially independent.
 The policy also offers a term insurance rider which one can attach to your existing term insurance policy at a nominal rate, it offers you with additional benefits over and above the pre-decided sum assured of your policy.
In case of accidents or unforeseen events Aegon Life offers you with term riders such as
Accidental Death (AD) rider– If there is a sudden demise of the policyholder due to an accident, then as per this rider, the nominee of the policy receives the death benefit. The minimum amount of death benefit is INR 1,000,000 and a maximum amount that is equal to the sum assured of the policy's base plan.
Accidental Death, Dismemberment and Disability (ADDD) rider: This rider covers accidental death where 100 percent of the sum assured is received ,for accidental dismemberment, depending on the severity of the accident, 50 percent or 100 percent of the sum assured is received and for accidental total permanent disability 100 percent of the sum assured under is received.
Other term riders which it offers are Critical illness rider, Disability rider, Waiver of premium rider, Women's critical illness rider.
The minimum age of entry is 18 years and the maximum age limit is 65 years. However, with Aegon Life you can get coverage in a term insurance plan for up to 100 years.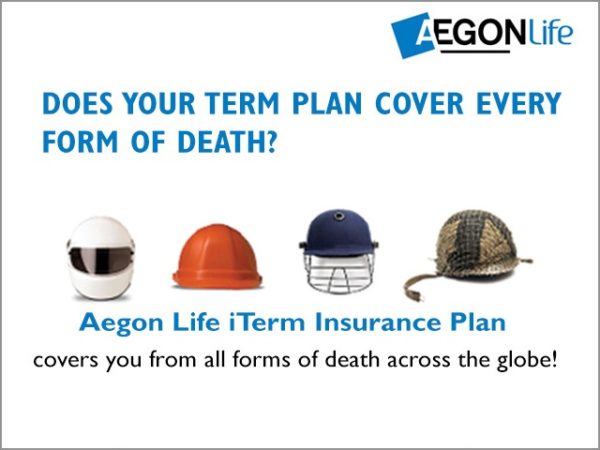 Key Benefi­ts of Aegon Life iTerm Insurance Plan
Cost effective comprehensive online protection plan
Option of life coverage till the age of 100 years
Flexibility to choose the death benefit payout:

As a lump-sum payment, or
As fixed monthly income for 100 months, or
As a combination of the above

Option to increase your life coverage as per your increasing life stage requirements
Inbuilt Terminal Illness benefit
Option of additional optional coverage against Accidental death, Critical illness, Women specific Critical illness & Disability*
Lower premium rates for Females and Non-smokers
Tax benefits on premium paid and benefits received as per prevailing tax laws
You get back what you pay for insurance
Premiums paid for all life insurance policies are exempted from tax up to a maximum of Rs. 1 lakh under Section 80C of the Income Tax Act, 1961.
Further, the claim amount received by the beneficiaries or bonus in the hands of the policyholder is tax-free under Section 10 (10D) of the Income Tax Act.
The government of India has announced that it will try to reduce fatalities by 50% in the coming years by investing in the right infrastructure, providing safer vehicles and implementing stricter rules and regulations.
But it is our responsibility to ensure that our family and love ones are covered with the right insurance plans.
Ride safely and responsibly!