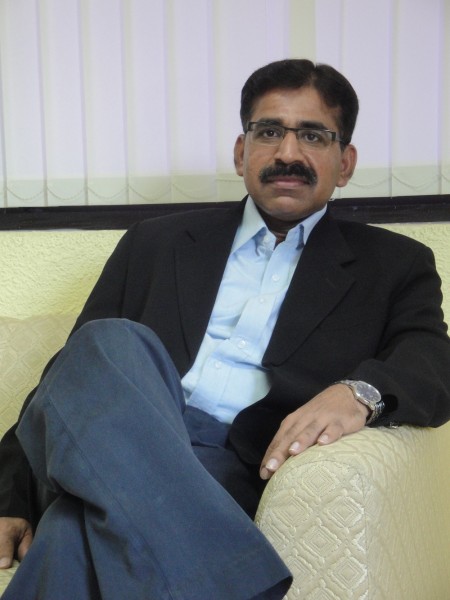 Toyota Kirloskar Motor embraces first-of-its-kind usage of ecofriendly water-borne paints in India
Moving steadily towards building a better environment 
Harmonious co-existence with environment has been the epitaph of Toyota operations worldwide. Globally, Toyota has indicated a strong and diverse commitment to the pursuit of harmonious growth through its technically advanced and environment friendly products.  Toyota has initiated several activities in contributing to greener environment such as Afforestation, NDTV Greenathon, Hybrid Technology (Prius), Eco Plant (Water Based).
Adopting the same commitment in India as well, protecting the environment has always been one of the highest priorities at Toyota Kirloskar Motor (TKM). From being the pioneers in introducing eco-friendly Hybrid cars in India to the advanced technology that is used for purification or recycling of waste water at its plants, Toyota is undertaking many such initiatives in the country. For instance: Toyota's plant at Bidadi, Karnataka is surrounded by a green belt that meets high environmental standards and has achieved the ISO 14001 certification in its very first year of operations and sustained all through with incremental standards.
Apart from all these, Toyota has taken the initiative of controlling VOCs [Volatile Organic Compound] emission by implementing Waterborne Paint at their production plant. VOCs is the broad term used to label certain poisonous chemicals that evaporate very easily from liquids they were mixed with. One such major component which emits VOCs is the Paint. The paints emit VOC gases, often termed as fumes or vapors into the atmosphere.
The Major Hazards of VOCs are
(1)    Negative impact on human respiratory, Cardiovascular and nervous system and can cause related diseases.
(2)    It is the main substance that causes photochemical air pollution that causes acid rain, casting a seriously adverse effect on atmospheric environment.
Given its perilous impact on our ecology, it is imperative that we, if cannot eradicate it altogether, at least mitigate the harmful effect of it. Usage of waterborne paint is a step in the right direction in this regard.
What is Waterborne Paint?
Waterborne Paint is the technology where the solvent contents in the paint is replaced with pure water up to over 90% reducing the hazardous VOCs emissions to a large extent. Thus Waterborne Paint can not only ensure high quality films coating, but also have better environmental performance contributing towards a greener society. Multiplying the benefits -, it facilitates healthier working environment for the paint applicators.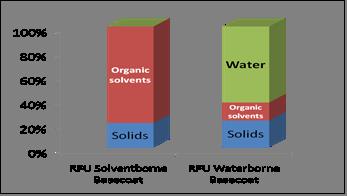 Committed After Sales Service Partners
Quality is ensured in every vehicle that rolls out of TKM, through in-built audits at every process of the system be it manufacturing, logistics or marketing. At the same time they emphasize on minimal hazardous VOC's emission.
As a responsible corporate citizen, TKM encourages its affiliates also to be totally committal to the environment cause. Its dealerships form a vital part of TKM's operation.
In our drive of incessantly spreading the eco initiatives to its After Sales Service Operations, TKM has encouraged its dealers to have ISO 14001 successfully implemented at its dealerships. As of now, more than 90% of our dealerships hold valid ISO 14001 certification.
Dealer Environment Risk Audit Program or DERAP in short is another activity to ensure environmental friendly operations at its dealerships. Every service outlet of the Toyota Dealership in India ensures an Effluent Treatment plant (ETP) right from inception.
This initiative helps TKM reduce VOC's emissions at its affiliates. A shift from solvent borne paint to waterborne paint would result in an over all reduction of about 47% in VOCs level at dealerships.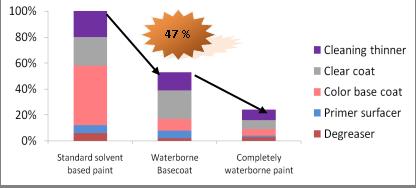 It was indeed a daring decision on TKM's part to decide to go for the Waterborne Painting at all dealerships across India.
So far no mass player in the Indian Automobile industry has ventured into this realm which had been thus far conquered by the European countries alone that too thanks to the EU legislation.
It was a major decision and a lot was on the stake for TKM. Therefore, TKM approached it strategically. Unlike many others TKM has a full fledged training centre for Body & Paint repairs for its dealer technicians. To start with TKM converted all its Dealer Manpower Training Centers situated in Bangalore, Pune, Kolkata & Gurgaon to Waterborne Paint compliant. They switched from existing solvent borne paint to Waterborne Paint system by adding necessary equipments and know-how.
With the resolute approach of TKM along with its Dealers & Supplier partners were able to overcome the hurdle with constant kaizens, sufficient In-house Training and On the Job Training at dealer's site for ensuring smooth conversion without effecting the quality and time committed to their customers. With successful pilot, the confidence of TKM splurged to expand the eco friendly technology to its other dealerships as well. Based on the scale of operation, their dealers have installed advanced drying equipments for enhancing the efficiency. Thanks to this technology a significant improvement in the ambience of the Body & Paint workshop has been noticed which has positively helped the technician's health as well.
Water Borne Paints also reduces health related risks to paint technicians due to minimum VOC levels and enhances works satisfaction among paint technicians.
As on date, with over 190+ Body & Paint service dealerships across the country, TKM along with its dealers has voluntarily taken up this major breakthrough eco-initiative. Currently around 95% dealerships have switched over to Waterborne Paint technology and by March 2015, TKM plan to have 100% of its dealers using this green technology. All upcoming new dealers are made Waterborne Paint compliant from day one of its operation. With this technology in India, TKM has become the first mass player to have implemented this system in an organized manner.
In addition, TKM has also implemented this technology across all ITI s through BP T-TEP ( Body & Paint Toyota Technical Education Program), a CSR initiative by TKM along with its Toyota Dealer Partners, providing training on the automotive body & paint repair skills, making them competent enough to get stable employment opportunities. Also, 13 BP T-TEP institutes across India are providing the training using this green technology. This program will be extended to 2 more institutes By Mar 2015.
In this way, Toyota Kirloskar Motor is playing a major role in reducing the emission of VOC to the atmosphere and thereby actively discharging the responsibility of disciplined corporate citizens. This Go-Green approach and long term thinking has definitely set an example in the automobile world. On a global scenario the Japanese auto major is proactively shifting towards environment and technician friendly waterborne paint. As of now Toyota Taiwan & Korea have switched over to 100% waterborne paints. Countries like Thailand, Singapore, Hong Kong, Vietnam, Indonesia and other south Asian countries conversion to waterborne paints is on at Toyota facilities.
The article is contributed by Mr. Mahesh N Salkar, Vice President, Customer Service Group, Toyota Kirloskar Motor Pvt. Ltd.