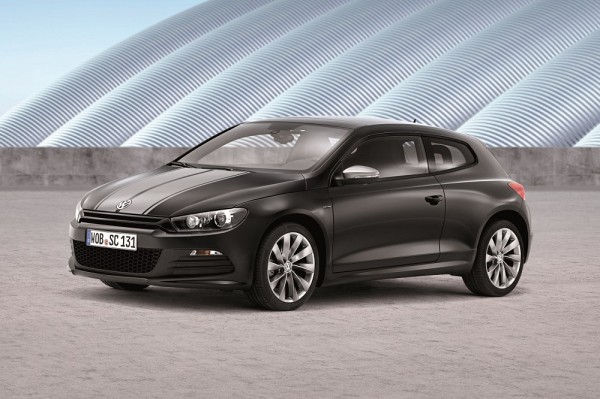 Volkswagen is celebrating the one million unit production milestone of the Scirocco sports coupé with the launch of a special edition version the Scirocco Million.
The Scirocco Million comes with a special distinctive styling package which includes R-Line bumpers, R- smoked tail lights, Line side sills and 'Million' stickers on the side wings and rear windows. On the inside the coupe features black leather upholstery with orange contrasting stitching, 'Million' decals on the door sills and Orange highlights.
The special edition Scirocco will be on sale in Germany and China only.
The Scirocco has been a successful nameplate for VW and is now in its third generation
In 1974 the Scirocco made its debut and the second generation was introduced in 1981. The Scirocco was discontinued in 1992. A total of 795,650 Mk I and II Sciroccos were built during 1974 and 1992. In 2008 the company launched the third gen Scirocco and more than 204,350 units have sold in the last five years.