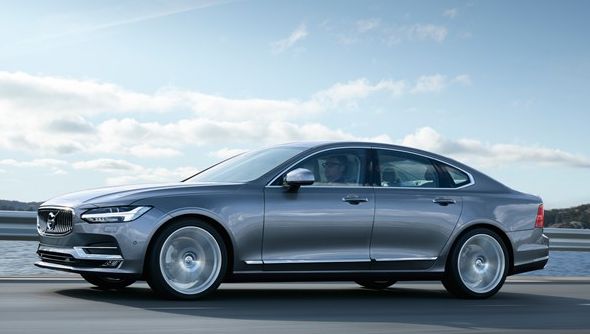 Looks like Volvo cars is on a winning spree.  After XC90, it is now the turn of the Volvo S90 to win awards. The S90 premium sedan has been voted Production Car Design of the Year 2015 by a panel of professional car designers from across the globe. The award, presented by Car Design News, represents the pinnacle of automotive design awards. The jury is made up of eighteen top car designers from companies such as Bentley, Daimler, McLaren and Ferrari.
The Volvo S90 sets a new standard in the luxury sedan category with class leading materials, comfort and technology like the Sensus Connect touch-screen that debuted in the XC90. Its cutting-edge safety and cloud based applications take it a step closer to Volvo's Vision 2020, which states that no one should be killed or seriously injured in a new Volvo by the year 2020.
"Our use of high-end materials, classic proportions and controlled surfacing reflects our intention to forge our own path. We don't want to fit in, we want to stand out," said Thomas Ingenlath, Senior VP, Volvo Car Group.
Volvo Cars' interiors have received a lot of attention in recent times thanks to the serene nature of the design and the use of key design elements, exemplified by the elegant air blades and control surfaces in the new S90.
The Volvo S90 was chosen by the eighteen-strong panel of judges from a list of twenty contenders. The premium sedan received praise for its great proportions, authentic use of materials and timeless design.
Commenting of the award, Car Design News editor Owen Ready said that the S90 was recognised "for its priority of clear, calm design over the 'styling entertainment' that has been plaguing the industry for too long".
The award was presented at the 9th Annual Car Design Night awards ceremony hosted by Car Design News in Geneva.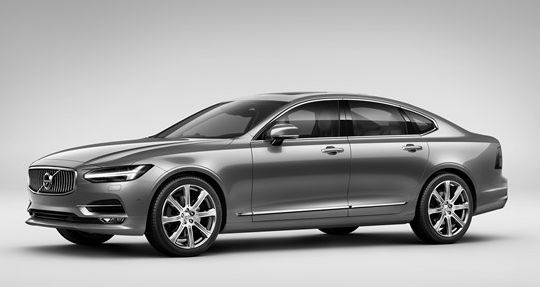 Volvo Auto India
Swedish luxury car company Volvo Auto India (VAI) established its presence in India in 2007 and has since then, worked intensively to market the Swedish brand in this country. Volvo Cars currently markets products through its dealerships in South Delhi, West Delhi, Gurgaon, Ahmedabad, Surat, Mumbai, Chandigarh, Coimbatore, Hyderabad, Chennai, Bangalore, Kochi, Vishakhapatnam, Pune and Kolkata.
Volvo's Brand Philosophy
'Designed Around You' is the brands translation of going an extra mile to understand customers better. This human-centric approach enables Volvo Cars to know the pulse of the customers and gauge what they desire in a product. With this thought the brand places the customer at the heart of its design. Every Volvo car boasts of cutting-edge technology with engineering that is executed around human values.