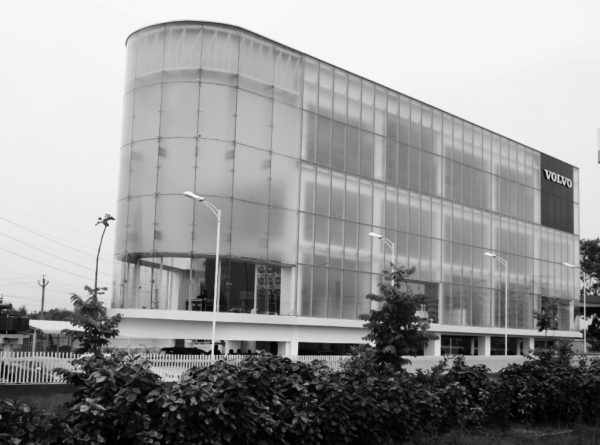 Swedish auto giant Volvo, renowned for its rock-solid luxury cars further strengthened its foothold by opening its biggest showroom in the country. Incidentally, this also happens to be Volvo's first dealership in Vijaywada in Andhra Pradesh.
Spread over a whopping 26,000 Sq.Ft, across 3 floors, this dealership reeks of pure Scandinavian ambiance. With a 'Cool on the outside' and 'Warm on the inside' feel, this modern and contemporary showroom will cater to Sales and Post-Sales needs of its esteemed customers.
The dealership under the name of SRK Cars, is owned by Mr. Manoj Krishna, who also co-owns Volvo Cars dealership at Vishakhapatnam. The facility was inaugurated today in the presence of Mr Jari Kohonen, Volvo Cars Group VP, Asia- Pacific and Mr Tom von Bonsdorff, Managing Director, Volvo Auto India .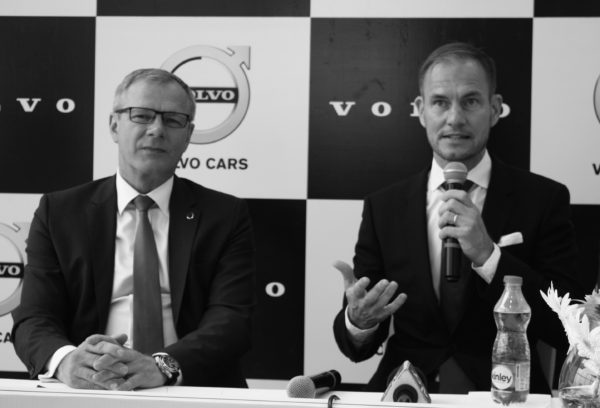 Inaugurating the showroom, Mr. Jari Kohonen, Volvo cars Group VP, Asia- Pacific said  "India is an important growth market for Volvo Cars globally. With an expanding dealer network and an exciting range of car launches planned ahead in the year, we have a very promising year to look forward to "
Announcing the opening of the flagship facility in the city, Tom von Bonsdorff, Managing Director, Volvo Auto India said, "Thanks to the great performance of SRK Cars, Volvo Cars' share of the luxury car market in Andhra Pradesh is among the highest in India. Opening a new dealership at Vijayawada is an obvious step towards amplifying our position further in the state. The city, also known as the 'Business Capital of Andhra Pradesh' is one of the major trading and business centers of Andhra Pradesh. With the launch of Vijayawada dealership, Volvo Cars is happy to be strongly present at two major cities in the state, with the other being Visakhapatnam."
"India is a big growth market and we are continuously expanding our dealer networks with additional cities coming up later this year. This visibility not only enhances customer's confidence but also helps us fully capitalize the opportunities available here for our brand. Volvo cars will continue to strengthen its national footprint across the country and create more value for its customers by providing unparalleled Swedish luxury, modern Scandinavian design, class-leading safety and services to our customers", he further added.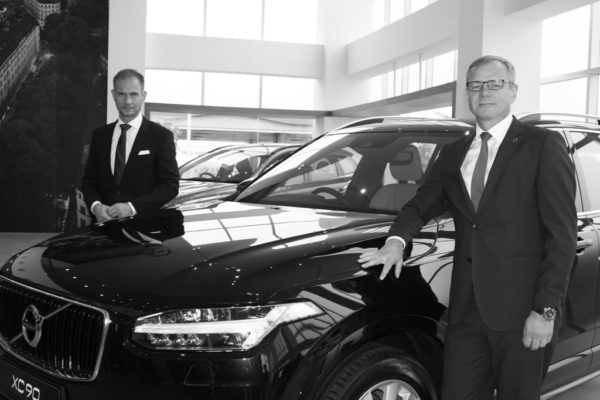 Mr. Manoj Krishna, Dealer Principal, said,"We are glad to take forward our long standing relationship with Volvo Cars. With a world class facility, equipped with state of the art technology, the new showroom truly speaks of Volvo's Retail Experience concept. The dealership will have all the cars lines available for the prospective consumers".
SRK Cars will Sell and Service the entire line-up of Volvo Auto India which includes:
XC90 starting from INR 70.96
XC60 starting from INR 44.8
S60 starting from INR 30.88
S60 Cross Country INR 38.9
V40 starting from INR25.5
V40 Cross country starting from INR 27.3
(All prices are Ex-showroom, Vijayawada)