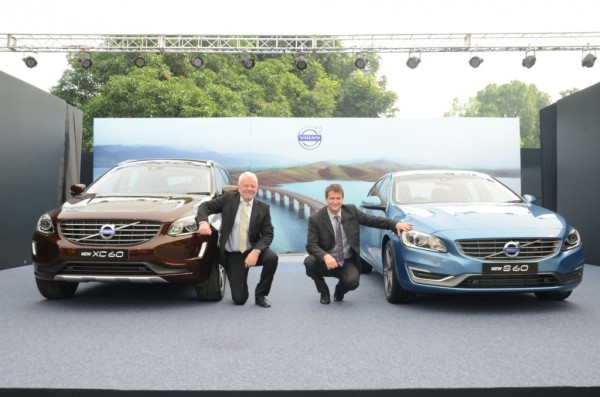 Swedish car maker Volvo Auto India launched the facelited variants of the S60 & XC60 at Swedish Embassy, New Delhi. The S60 and XC60 are best-selling models from the Volvo product line-up in India. The new S60 and XC60 are embodied with true Scandinavian design with beautiful, simple shapes and surfaces with any unnecessary clutter removed.
Key Enhancements in the New S60 and XC60
City Safety up to 50 km/hr from the previous 30Km/hr
Digital instrument cluster with active TFT crystal display with 3 graphic themes – Elegance, ECO, and Performance. The driving modes transform the interactive dashboard, monitor your driving, and assist you in maintaining optimization and not to mention the mood
New, more comfortable sport Leather seats
Three-spoke steering wheels now be accompanied by paddle shifters for automatic transmission
LED Daytime Running Lights
Dual Exhaust Tail Pipes, Integrated
New front design with a Wider grille
No black trim available on the XC60
So What is City safety – Laser Assisted Automatic Braking
What is does? – Prevents collisions up to 50 km/h.
How? – The laser based feature senses emergency situations beforehand and pre-charges the brakes to increase the impact of braking or even deploys the brakes if in case they aren't timely applied.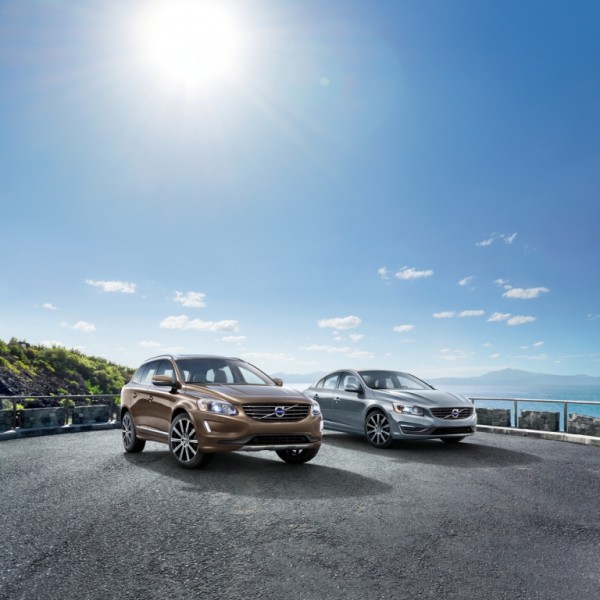 Pricelist of the S60 and XC60
Prices of the S60 are:
S60 D4 KIN INR 29, 90,000
S60 D4 SUM INR 32, 50,000
S60 D5 SUM INR 35, 50,000
Prices of the XC60 are:
XC60 D4 KIN INR 40, 50,000
XC60 D4 SUM INR 43, 50,000
XC60 D5 SUM INR 46, 55,000
All prices are ex-showroom Delhi
The company sells 5 models in the Indian market and hopes to sell higher numbers with the introduction of the S60 and XC60. Other models sold in the Indian market are: V40 Cross Country, S80 sedan and XC90 7-seater luxury SUV.