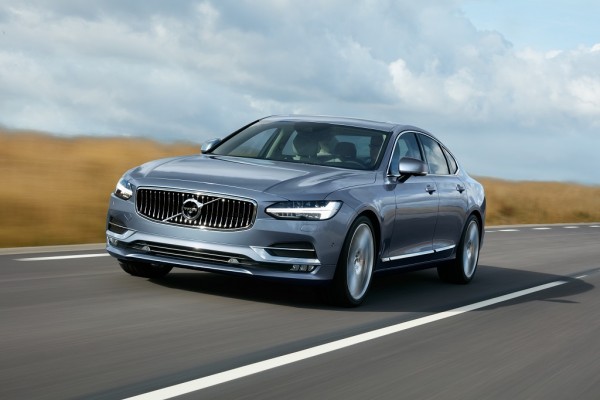 Volvo Cars' reported a global year-on-year sales increase of 12.2 for the month with sales reaching 52,635 units as compared to 46,895 in the same period last year. Sales of the new XC40 as well as the 90-series cars were main growth drivers in April this year.
China, which is the largest market for Volvo witnessed a strong demand for the locally produced XC60 SUV and S90 sedan. Similarly, in Europe the XC40, XC60 and 90-series cars led the growth chart for Volvo. The US too saw a healthy growth of 17 percent, thanks to a strong demand for Volvo's SUV line-up.
Retail sales status (deliveries to end customers) for Volvo Car Group is as follows
April

January – April

 

2017

2018

Change

2017

2018

Change

Europe

25,566

26,360

3.1%

1,00,811

1,05,872

5.0%

China

8,687

10,442

20.2%

32,022

39,210

22.4%

US

7,121

8,333

17.0%

20,597

28,416

38.0%

Other

5,521

7,500

35.8%

22,613

26,544

17.4%

TOTAL

46,895

52,635

12.2%

1,76,043

2,00,042

13.6%
Globally, the new Volvo XC60 was the best-selling model in April with 14,840 cars sold (2017: N/A), followed by the Volvo XC90 with 7,241 cars sold (6,397). The Volvo V40/V40 Cross Country was third with 6,519 sold cars (7,577). Sales figures by model can be found in the Sales Volumes section of the Global Newsroom.
In another development, rating agency Moody's Investors Service (Moody's) upgraded its corporate credit rating for Volvo Cars to Ba1 from Ba2, with a stable outlook. Moody's stated that Volvo Car's liquidity profile is very good and that the company's existing resources, as of 31 March 2018, would be sufficient to cover its corporate cash requirements over the next 12 months including sustained high levels of capital expenditures, intra year working capital needs and potential dividend payments.