Volvo's best sellers V40 and V40 Cross Country have got even better with the recent updates it got by way of a new grille design and the striking 'Thor's Hammer' headlights which have been borrowed from its 90 series cars.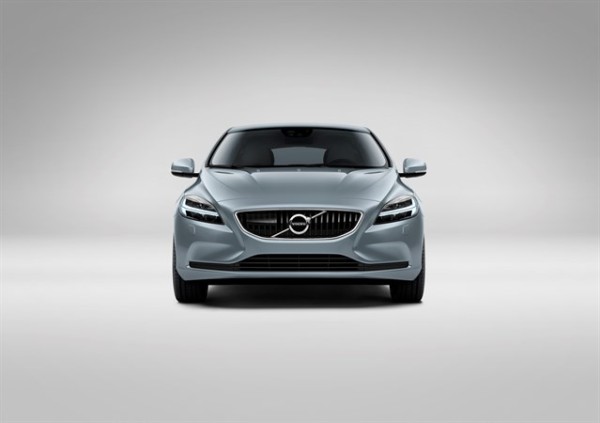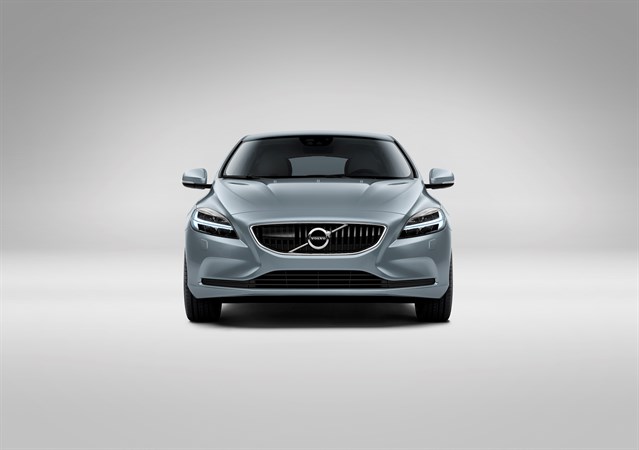 "The V40 is the best-selling Volvo model in Europe and the second-most popular Volvo model globally, making it a very important car for the company. With the updates for model year 2017 we make this already very successful model even more attractive to customers in the segment," said Björn Annwall, Senior VP, Sales, Marketing and Customer Service at Volvo Car Group.
The update also includes addition of 5 new colour options to the V40, namely – the completely new Amazon Blue and Denim Blue along with Bursting Blue, Mussel Blue and Luminous Sand, the latter three being already in use in other Volvo models.
The interiors too will be refreshed by way of new upholstery called City Weave, a new Charcoal/Blond steering wheel option, new panel trim options, contrast stitching and an updated key fob with the new Volvo logo.
Continuing its innovative approach to powertrain engineering, Volvo has reduced CO2 emissions on its popular D2 manual powertrain to just 89 g/km with the full tyre program.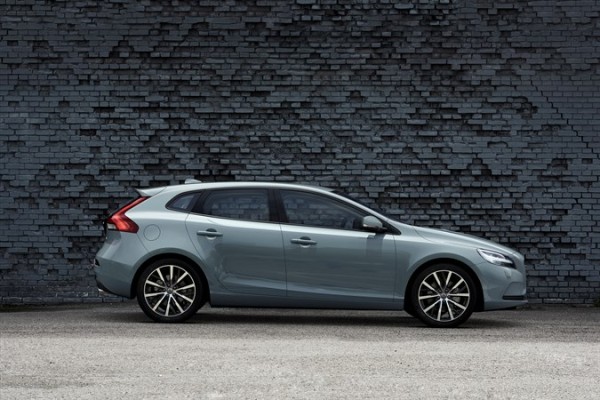 Volvo On Call
The Volvo On Call smartphone app which allows remote access and control over a wide range of in-car features, receives a substantial update. Volvo On Call already delivers wearable connectivity (Apple Watch/Android Wear) and now Microsoft Band 2 connectivity, enabling voice-control for certain features when using Windows 10-based smartphones.
Other updates to Volvo On Call include a calendar integration function that connects your personal calendar to the mobile app allowing it to send calendar appointment destinations directly to your navigation on request. For 2016 Volvo On Call will broaden its scope and provide support for up to 10 Volvo vehicles, giving access to all the usual functions across a fleet of cars.
Volvo will also introduce Flic button compatibility with Volvo On Call. Flic allows you to program a single physical 'smart button' to perform several tasks, such as lock your car or to start/stop pre-heating and can be used as a shortcut to Volvo On Call services. Volvo now also offers support for Windows 10 with a new version of the Volvo On Call application that can be used on regular PCs and tablets to interact with your car.
CleanZone technology
Volvo's continuing leadership in interior air quality is highlighted across the 40 Series from 2016 with the inclusion of the CleanZone logo on instrument panel air vents. Volvo's award-winning CleanZone technology ensures that outside air is effectively filtered before entering the cabin, removing harmful pollutants that are increasingly common in large urban areas. CleanZone technology reflects Volvo's ongoing work to improve the in-car experience, covering incoming air, interior emissions and odours, interior surfaces and contact allergies.
Volvo Auto India
Swedish luxury car company Volvo Auto India (VAI) established its presence in India in 2007 and has since then, worked intensively to market the Swedish brand in this country. Volvo Cars currently markets products through its dealerships in South Delhi, West Delhi, Gurgaon, Ahmedabad, Surat, Mumbai, Chandigarh, Coimbatore, Hyderabad, Chennai, Bangalore, Kochi, Vishakhapatnam, Pune and Kolkata.
In India, Volvo's portfolio includes six luxury models –
Volvo S60 – A sporty sedan
Volvo S80 – An exquisitely elegant saloon
Volvo V40 – Luxury hatchback  
Volvo V40 Cross Country – The adventurous cross country
Volvo XC60 – A technologically advanced luxury SUV, apt for Indian roads
Volvo XC90 – A 7-seater luxury SUV which is sturdy and apt for Indian families
Volvo's Brand Philosophy
'Designed Around You' is the brands translation of going an extra mile to understand customers better. This human-centric approach enables Volvo Cars to know the pulse of the customers and gauge what they desire in a product. With this thought the brand places the customer at the heart of its design. Every Volvo car boasts of cutting-edge technology with engineering that is executed around human values.