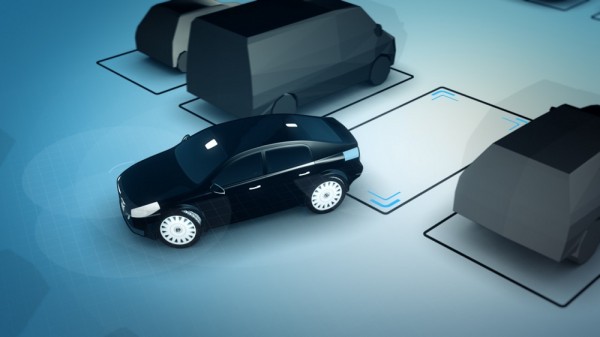 Volvo Cars has developed a new ingenious concept for autonomous parking. The concept enables the car to find and park itself in a vacant space, without the driver inside. The smart, driverless car also interacts safely and smoothly with other cars and pedestrians in the car park.
The concept will be effective in crowed cites and places where finding parking is almost next to difficult. Autonomous Parking technology relieves the driver from the time-consuming task of finding a vacant parking space. The driver can just drop the vehicle off at the entrance to the car park and picks it up in the same place later.
 The concept is based on Vehicle 2 Infrastructure technology, where in transmitters in the road infrastructure informs the driver who can make use of a mobile phone application to activate the Autonomous Parking and then walks away from the car.
The vehicle uses sensors to localize and navigate to a free parking space. The procedure is reversed when the driver comes back to pick up the car.
Volvo Car Group's aim is to gain leadership in the field of autonomous driving by moving beyond concepts and actually delivering pioneering technologies that will reach the customers. The Autonomous Parking concept is one of several development projects in this field.
Volvo Cars has also been the only participating car manufacturer in the SARTRE (Safe Road Trains for the Environment) project, which was successfully completed in 2012.
Volvo is planning to include Autonomous steering in the next XC90 which will be revealed by end of 2014.
Check out the Video of autonomous parking concept by Volvo