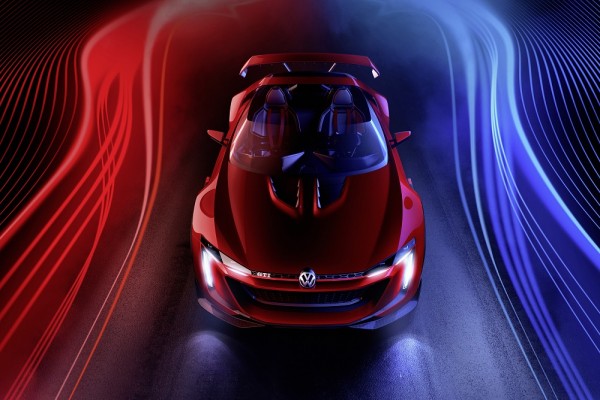 Volkswagen presented a stunning concept at the ongoing Woerthersee GTI meeting in Austria. The Volkswagen GTI Roadster concept was originally created as a electronic car, to feature in the Sony PlayStation® 3 classic, Gran Turismo 6 (GT6) and is designed by 3 young designers who work at Volkswagen and were winners of an in-house competition to design a vehicle to celebrate the 15th anniversary of the Gran Turismo game
The virtual car was unveiled on 26th May. The 2 Seater GTI Roadster draws many cues from the 2013 Woerthersee car, the Design Vision GTI but gets more aggressive in 2014. Another striking feature is the powerhouse which is a 3.0-litre V6 biturbo TSI engine that produces a mammoth power of 503 PS, and maximum torque of 560 Nm between 4,000 and 6,000 rpm. VW claims 500 Nm of torque is available from just 2000 rpm, decent to lift the tyres atleast 2 inches from the ground.
The engine is mated to a seven-speed DSG gearbox and 4MOTION four-wheel drive helps the car sprint from 0-62 mph in just 3.6 seconds. The GTi roadster can cruise upto 190 mph.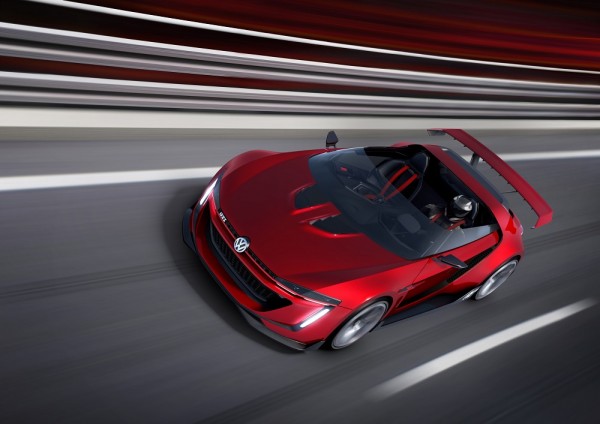 The Gti Roadster Concept measures 2,494 mm wheelbase which is 137 mm shorter than that of the production Golf GTI, and also shorter than the wheelbase of the Design Vision GTI.  The GTI Roadster's minimal height (1,090 mm) and extreme width (1,894 mm) versus its overall length (4,158 mm) help create jaw-dropping proportions.  8.5 J x 20-inch wheels with 235/35 tyres at the front and 9.5 J x 20-inch wheels with 275/30 tyres at the rear further accentuates the look of the car.
The exterior of the car is painted in a new colour, called Gran Turismo Red, which is designed to make the GTI Roadster look fast, even when it is standing still.  The interior features black- and anthracite-coloured sections, contrasted by classic GTI red on the stitching and also on the five-point safety harnesses.
Volkswagen have no plans for production, however players of GT6 will be able to download the virtual GTI Roadster from mid-June.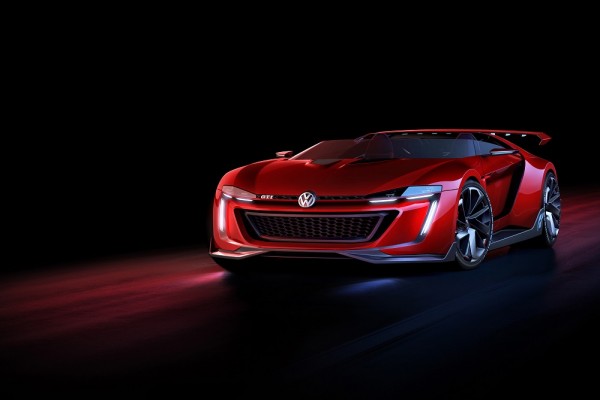 For more images visit our facebook page: www.facebook.com/Autosarena