Volkswagen, Europe's leading car manufacturer, recently conducted the Sarvottam Skill contest titled "Hunt for Champions", for dealership employees across India. While awarding a total of 18 finalists from a variety of categories, building a robust network and investing in people, the Sarvottam Skill Contest, engaged employees in an interesting way by encouraging and motivating them to excel in their respective fields.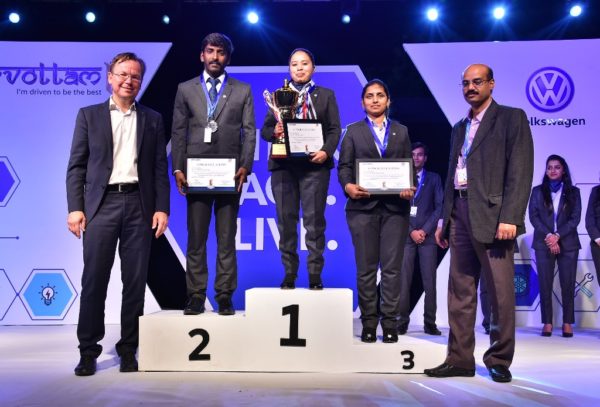 The Sarvottam skill contest recognizes excellence in the following categories: Service advisors, Technicians, Parts managers, Customer care executives and Body & Paint shop technicians. The contest saw a total of 2,700 Volkswagen dealer employee entries across its network in India. The entries were further filtered to include online round, regional rounds where 54 regional champions who were identified participated at the grand finale that took place at the Volkswagen training Academy, Chakan, Pune. 18 National toppers were awarded as winners by Mr. Steffen Knapp, Director Volkswagen Passenger Cars at the Sarvottam National Conference in Mumbai.
Addressing the winners of the contest, Steffen Knapp, Director, Volkswagen Passenger Cars said, "We at Volkswagen do everything we can to inspire our dealership personnel across India with our best practices from across the globe. This is because we believe that a satisfied employee is the key to making Volkswagen the preferred brand in India. Our Sarvottam skill contest sets us firmly on that path and this is the fourth consecutive year that Volkswagen has held a national competition for its partners who aims to improve service quality among its network and further enhance customer satisfaction."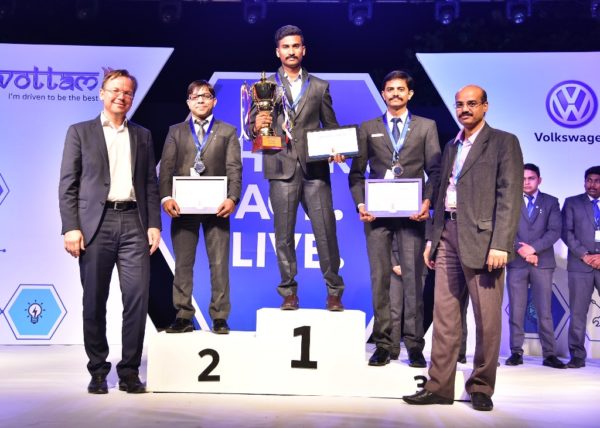 The participants went through grueling sessions of evaluations where they were evaluated on their skills required in their official tasks, personal attributes and were tested on their orientation towards quality in processes and customer satisfaction.
Sarvottam hunt for champions is a part of the reward and recognition program under the umbrella of Sarvottam.  These awards were given away at the Sarvottam annual conference of Volkswagen inviting more than 460 participants from the entire network pledging to offer the best of talent.