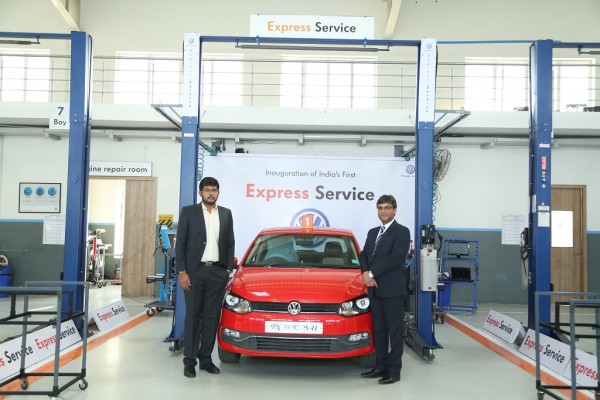 Volkswagen has launched their new Express Service Facility in the Indian market. Time is money and this has been the new mantra in the automotive service industry with auto makers offering Express Service where the company uses more than one technician to service the car and return it to the customer in 60 minutes or less.
Volkswagen has introduced this service in Coimbatore dealership where customers can experience VW's Express Service.
The express service program is specific to periodic maintenance of the cars. Basic design of the program is focused on increasing the productivity and efficiency of technicians. It will also reduce the turnaround time for vehicles to get serviced further adding to the customer convenience
Volkswagen is offering the Express service at no additional cost to customers. In the next 12 months, the Express Service facility to be available across key Volkswagen dealerships in India.
The German car maker is not the first to offer this service in India. Toyota had started this service many years ago in the Indian market followed by Maruti Suzuki and Nissan.
Toyota has pioneered this service and calls this program Toyota Express Maintenance 60 which provides quality Express Maintenance in just 60 minutes using three specially trained technicians that work simultaneously to reduce time. Toyota also uses specially designed Express Maintenance tools and techniques to ensure quality job in just 60 minutes.
Express service provided by these companies comes at a small premium.