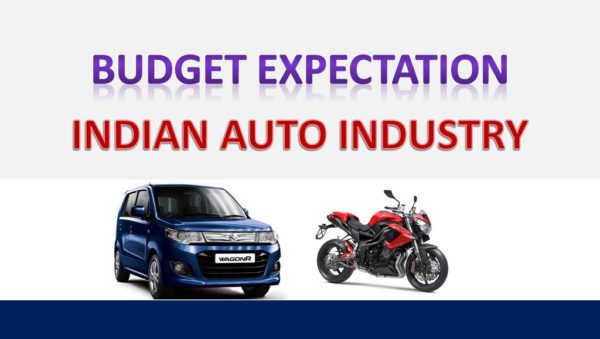 The Union Budget continues to be a centerpiece of economic policy as it puts in place the architecture for a new Indian economy.  Hailed as one of the key pillars of economic development, the Indian automobile industry is optimistic of a growth-propelling Union Budget.
The industry's importance can be gauged from the fact that it contributes to 7.1% of the GDP, more than 45% of manufacturing GDP and employs an estimated 32 million people.
Here is an compilation of what the Indian Auto industry leaders are expecting from Union Budget 2017.
N Radhakrishan, President and CEO, TVS Motor Company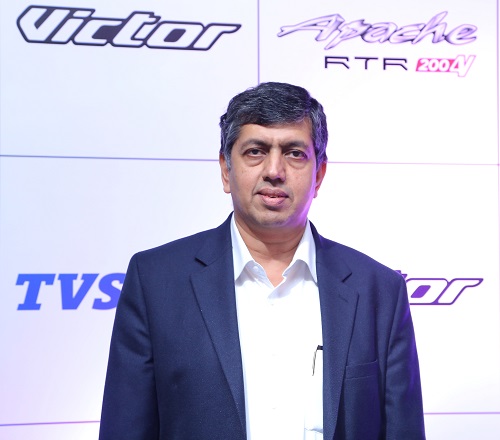 "The Indian auto industry observed strong rate of growth throughout 2016, largely driven by positive policy measures, healthy economic environment leading to robust demand across consumer pockets.
It is furthermore crucial for sectors like automobile as it affects the larger operating ecosystem of the sector, which is linked with infrastructural developments, manufacturing policies and frameworks, tax regime etc.
In budget 2017, we expect the government to introduce balanced economic measures which enhance ease of doing business within the country, boost consumer demand and catalyze economic growth. Therefore, in our view the finance ministry must minutely evaluate these crucial economic contributors and lay necessary thrust on each one of them, so as to give further impetus to growth and enhance disposable incomes and boost spending."
Pre- Budget expectation from A.K. Rastogi, GM Finance, Nippon Audiotronix for the Auto industry
The Union Budget should ideally be more focused to timely implementation of GST. The GST regime will create a competitive business environment and will definitely attract both foreign investment and Make in India initiative of the Government. Tax rates / interest rates should be lowered to boost the consumption and consumer sentiments.
Lowering interest rate will definitely help real state /automobile industry as banks are flooded with money post demonetization. The Government should also incentivize more for cashless transition.
Triumph Motorcycles India MD Mr. Vimal Sumbly's quote on Budget Expectations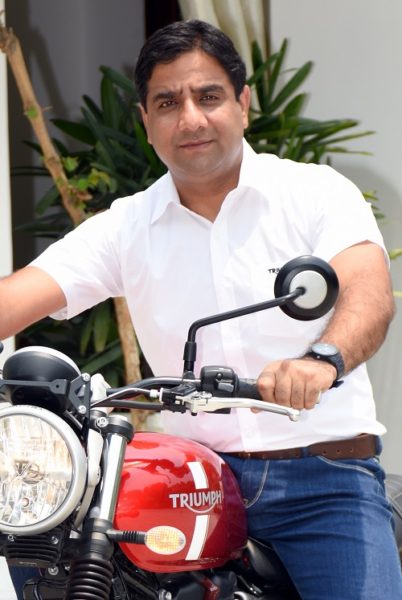 Mr. Vimal Sumbly, Managing Director Triumph Motorcycles India – ''India is one of the most promising economies across the globe and this budget is the perfect time to remonetise India.  Auto sector hopes that budget will bring measures to boost consumer sentiments. There should be ways to increase disposable income in the hands of corporates and customers in tier-2 and 3 cities.
I look forward to moderation of taxation and expect that taxes are not imposed heavily on luxury vehicle segment. Government has been making rapid strides in infrastructure development by carefully planning and implementing smart cities projects, strengthening road network and building bridges and flyovers.
A little more push will set us firmly on the path of a long term economic growth, which will create demand and more avenues for auto sector. I also feel that there is a need to revisit existing import duty structure''.
Union Budget 2016 expectations: Mr. Sumit Sawhney, Country CEO & MD, Renault India Operations
Expectations: Union Budget 2017-18
The budget becomes crucial for the industry, which expects the government to introduce probusiness measures, to boost the automotive industry. To uplift consumer sentiment and put the industry in a higher growth trajectory, the key expectations from the Union Budget 2017-18 are as follows:
Implementation of GST: Implementation of GST from next fiscal with a reasonable transition time period to adapt to the changing taxation environment tops the expectation list. It is a significant taxation reform and would bring a paradigm shift in the operation of businesses and tax laws in our country. The ease of doing business would also be enhanced since it would replace various multiple taxes applicable presently.
A flat GST rate of 28% should not be applied on all car segments. Small cars should continue to get the benefit as they are fuel efficient and should not be abruptly stopped because these were very long-term policy decisions and the manufacturers have already made a lot of investments in developing small cars. Definition of different segments (like Luxury cars) should also be clarified for GST.
Vehicle scrappage policy: The vehicle scrappage policy or the proposed 'Voluntary Vehicle Fleet Modernisation Plan (V-VMP)' which will keep older cars off the roads. This will benefit the environment, reduce fuel consumption and propel further demand for greener and efficient vehicles.
Income and corporate tax reduction: The upcoming Union Budget should bring down the taxes – both income tax as well as corporate tax, to give a boost to consumption and investment that has been severely hit by demonetisation in the last two months.
Restoration of weighted deduction of 200 per cent on R&D expenditure: To achieve worldclass standard in the automobile industry, it is necessary to enhance spends on R&D and create relevant infrastructure. With significant changes in emission and safety regulations, it is imperative for the industry to enhance their R&D expenditure. It is therefore critical that the earlier weighted deduction of 200 per cent on R&D expenditure which has been brought down to 150% is immediately restored.
Enhancing the global competitiveness of the Indian auto industry: To improve India's positioning as an auto manufacturing hub, Govt. needs to increase India's competitiveness. This calls for some bold reforms to improve the quality of infrastructure and logistics, greater ease of doing business, a financial system that serves small- and medium-sized firms etc. Cost of funds and utility costs needs to come down in India, for better global competitiveness in the manufacturing sector. If you take the top 10 economies of the world, all of them are working on interest rate in the range of 0-5 per cent whereas India, which is described as the seventh largest economy, works at 8-13% rate.
Focus on FTAs for exports: We also need better FTAs with Europe, UK and the ASEAN countries. Australia and Middle-East have stopped manufacturing cars and everything they buy is imported into the country. Africa is another big opportunity. Also, India has the potential to be a big base for parts exports. Parts sourced for global operations from India is growing month on month. There is lots of capacity in our country and if we have favourable FTAs, it can be optimised for exports.
Other proactive measures, which will give a further fillip to the industry in the coming year include reforms to improve the quality of infrastructure and logistics, focus on 'Skill India'- a multi-skill development programme with a mission for job creation and entrepreneurship for all socioeconomic classes.
If the Government's objective is to increase the share of manufacturing in the GDP of the economy from an estimated 15 per cent to at least 25 per cent, so that employment gets a definite boost, the role of the auto industry is pivotal. The industry has already made substantial investments and have increased the capacity to levels that would be needed to achieve the objective. The industry requires the Government to support by providing it an atmosphere that facilitates growth. Taking cue from this, Automotive Mission Policy (AMP) 2016-26 has been aligned with 'Make in India' campaign. AMP's Vision 2016- 2026 will enable the Indian auto industry to contribute around 13% to GDP, generate additional 100 million jobs and attract more than US$ 80 bn. investments.
The Indian automobile industry is the fifth largest and one of the most dynamic industries in the world. As a major employment generator and GDP contributor the automotive industry is instrumental in shaping the country's economy and hence regarded as a 'Sunrise sector' under 'Make in India'. The Government should facilitate a conducive environment for growth of auto industry by defining favourable long-term policies for investment.
Pre-budget expectations by Mr. Rohit Saboo, President and CEO, National Engineering Industries Limited (NEI).
Auto, one of the main sectors of the economy and the industry expects some key steps from government in the Budget 2017 to boost consumer sentiments, which is the need of the hour for the manufacturing sector in general. Please find attached an article by Mr. Rohit Saboo, President and CEO, National Engineering Industries Limited (NEI) sharing his perspective on expectations from Budget 2017.
National Engineering Industries Limited (NEI) is the flagship company of the CK Birla Group, a conglomerate with a turnover of US$ 1.6 billion. NEI was founded in 1946 by the renowned industrialist, Shri B M Birla, under the name of 'National Bearing Company Limited'.  The company commenced manufacturing in 1950 with an annual production of 30,000 bearings in 19 sizes.  With increasing activities and grant of industrial licenses for other vital industries and manufacturing, the name of the company was changed in 1958 to 'National Engineering Industries Ltd.' retaining its original trade mark NBC.
 Quote to be attributed to Kapil Shelke, Founder & Director, Tork Motors Pvt Ltd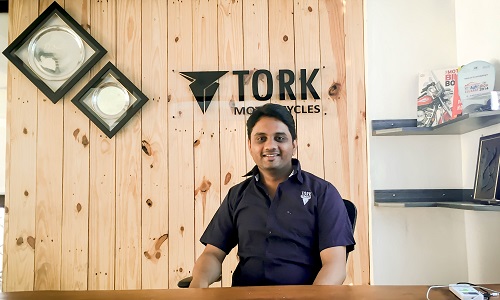 While there has been a concerted effort by the government in endorsing hybrid and electric vehicles, the EV players are pinning huge hopes on the upcoming union budget to foster further growth for the segment. To begin with, we expect the government to continue and extend the duration of the already existing incentive under their FAME scheme launched in 2015, offering subsidies on electric and hybrid vehicles of up to Rs 29,000 for bikes and Rs 1.38 lakh for cars.
Another critical aspect that needs attention is the high import duties on lithium ion batteries and other parts apart from other forms of taxes which contribute nearly 20-70% of the overall cost of the product. Considerable reduction in import duty can enable EV players to offer products at a competitive price point to the consumer.
Also rather than having tax structure in place which is offset by a subsidy on purchase of EVs; reducing taxes or offering tax concession would help faster adoption and achieve the ambitious target of six million electric vehicles on road by 2020-21. In addition, waive of on income tax on company for the first three years of business can go a long way in fostering growth and encouraging other players to join the bandwagon.
Overall we seek support and concrete incentives from government in promoting hybrid and electric vehicles with specific budget allocation for the EV segment and at the same time boost overall consumer sentiment.
Pre-
Budget

expectations

from Mr. Vipin Sondhi, MD & CEO, JCB India Ltd.

"The importance of the Infrastructure sector in the overall progress of the economy is critical. The Government has given considerable impetus to this sector including in the last two budgets, where significant allocation to this sector was committed. Owing to this focus, the earthmoving and construction equipment industry witnessed a noteworthy revival last year.

This momentum needs to be sustained through concerted policy efforts towards an increase in private investment along with continued public expenditure. Apart from Roads and Highways, focus on the key sectors such as Railways, Irrigation, Mining and Real Estate will lead to sustained growth of the infrastructure industry."
 Quote from Tom von Bonsdorff, Managing Director, Volvo Auto India on Union
Budget

2017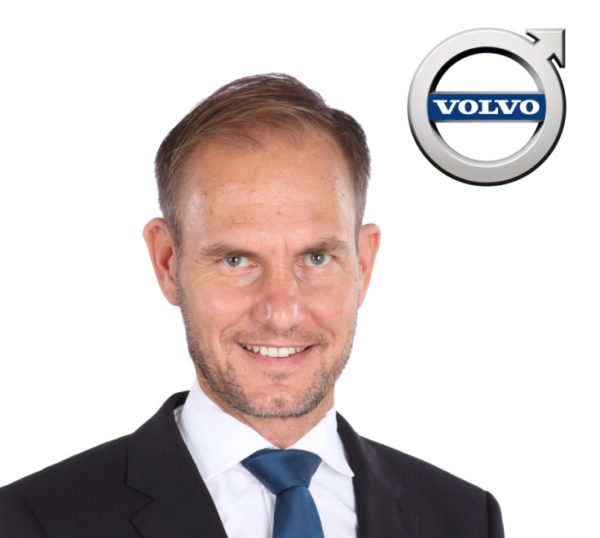 Tom von Bonsdorff, Managing Director, Volvo Auto India, We expect the government to bring in measures that will boost consumer sentiments and announce a policy roadmap that would fulfil potential of the auto industry. India requires critical thinking about  environmental pollution and should be receptive of new technologies adopted by automobile industry.
There is a need to revisit the existing import duty structure for hybrid vehicles. We are expecting that the Union Budget 2017 will introduce more incentives or schemes like Faster Adoption and Manufacturing of Hybrid and Electric (FAME) scheme to promote eco-friendly driving and mobility.
Note – Quotes are published as received
This post will be updated as we receive more quotes from Industry leaders