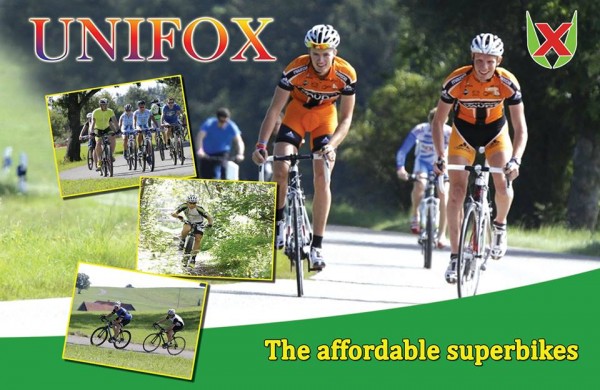 Unifox bikes are now on sale in the Indian market. Unifox cycles are designed and developed in Germany and is an affordable way to experience the fun of high performance mountain biking.
With frame weights and technology that rival anything found on the World race circuit and Mountain biking our 2013-2014 series of bikes proves that you don't have to spend a ton to get truly exceptional performance.
The Unifox range includes Mountain, Dual Suspension, Alloy, Hardtail, Free Style, Women's and Kids cycles. There is a growing cycling culture in India and the Unifox cycles will add to the already competitive high end cycle market.
Unifox cycles are imported in India by United Cycle Co. based out of Kolkata.
The company will also display there bikes at the upcoming 2014 Auto Expo
List of Unifox cycles:
RODEO 2670 RS (Black) Dual Suspension
RODEO 2670 RS (White) Dual Suspension
SPORTS 2670 Dual Suspension
M SHOCK 2645 (Black) Dual Suspension
M SHOCK 2445 (Black) Dual Suspension
M SHOCK 2445 (White) Dual Suspension
M SHOCK 2645 (White) Dual Suspension
APACHE 2618 (Black) Alloy
APACHE 2618 (White) Alloy
Manhattan RS 700C Alloy
MTB 2608 (Black) Hardtail
MTB 2608 (Red) Hardtail
Cobra Rally RL5 Free Style
Cobra Kinetic FX6 Free Style
BMX Freestyle 20 Free Style Bike