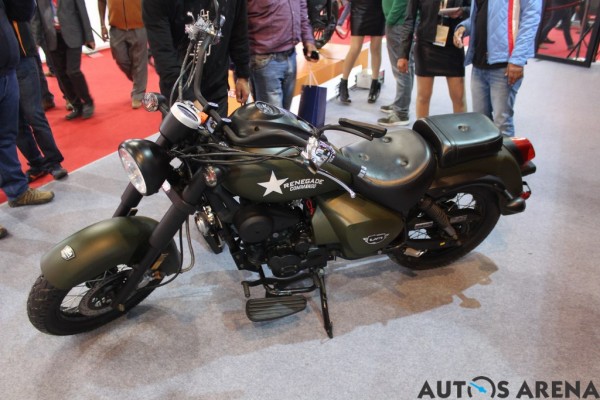 American motorcycle maker UM has entered with into a Joint venture with India two wheeler manufacturer Lohia Auto. An agreement was signed between Mr Juan Villegas, Global Director-Business Development, UM Group of Companies and Mr Ayush Lohia, Director, Lohia Auto industries.
Lohia will help UM assemble the motorcycles at their manufacturing facility located in Kashipur, Uttrakhand which has a capacity of 1,00,000 units per year. The company will start operations around the second quarter of 2015.
The overall investment in the joint venture will be 120 crores over a definitive period. UM International, through this Joint Venture, aims to foray into the burgeoning motorcycle market in India by offering consumers a new, fresh alternative, initially in the Cruiser category and subsequently in other segments where UM can offer the three pillars it stands for: design, innovation and quality, all at affordable pricing.
In addition, UM International will make its India operation an important export hub for its products to its global distribution network.
UM had showcased the Renegade Commando, Renegade Sport, Renegade Duty cruiser range and Xtreet sport motorcycle at the 2014 Auto Expo.