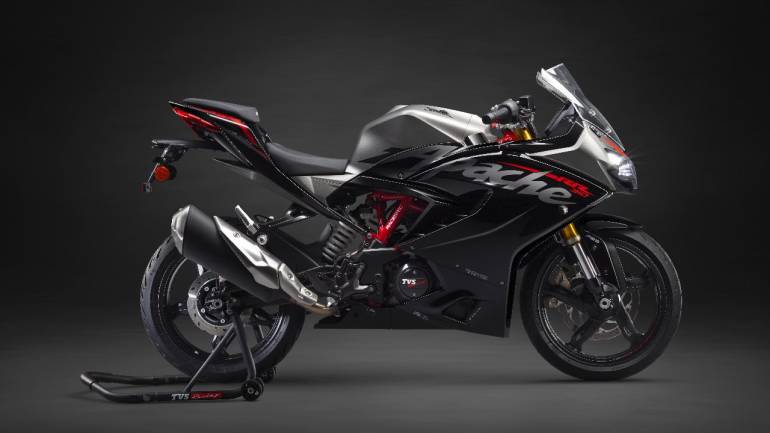 TVS Motors and BMW alliance is preparing to launch its fourth product in the premium segment in the year 2021. The new look of the motorcycle is based on similar platforms as before.
The alliance has already launched two bikes for BMW, which it has been selling through its Motorrad line of showrooms. These bikes have been sold in India and 90 other countries, including the US and European automobile markets.
According to the TVS Motor Company, the two bikes launched are performing well in the market. The new version – TVS Apache RR 310 – was the first to be launched on the platform, and the latest version of the same was launched with the BS6 engine. Possibly, in the coming year, there will be another variant of the same from the TVS Motor Company.
The TVS Apache RR 310 is available in limited showrooms in the market for INR 2.28 lakh. An average of 250 units a month were sold of the bike in 2019. As a matter of fact, Apache 310 happens to be the most expensive and exclusive TVS bike to date and is the company's first experiment in the race bikes category.
The two companies formed an alliance in 2013 with an aim to target the mid-capacity bike buyers. BMW in India has F750 GS as the smallest bike in its range in the market. Even with this, the company wanted to explore the budget buyer category by offering an even smaller displacement bike to the Indian audience.
The design and engineering of the BMW bikes – G 310 R and G 310 GS – was majorly done by the company itself. However, its production was handed to the TVS Motor Company. Moreover, BMW is said to be planning to explore other segments where it can offer similar value proportion to the buyers.
On the other hand, TVS's competitor Bajaj Auto has similar alliances for developing mid-capacity motorcycles. The Bajaj-KTM partnership has been producing street and performance bikes under the RC, Duke, and Husqvarna brands with up to 400cc engine capacity. Bajaj has also signed a deal with Triumph Motorcycles for producing a similar range of motorcycles.
In December 2019, TVS Motors crossed 50,000 production milestone for the two BMW motorcycles in less than two years of starting the development. If you are planning to buy the new TVS Apache RR 310 or its BS6 variant, ensure that you are safeguarding this exclusive possession with TVS insurance.
Many insurers in the market offer comprehensive bike insurance plans that cover all third-party liabilities and damage to the vehicle in case of accidents. With the right two wheeler insurance, rest assured that your exclusive motorcycle will be financially protected in case of accidents, theft, or loss incurred due to man-made and natural disasters. Just make sure that you are reading the insurance documents carefully for coverage and exclusions.