In-line with its commitment to the cause of Road Safety, Toyota Kirloskar Motor (TKM) curated a special road safety awareness program for school children in Delhi, Mumbai and Bangalore, with the state level event taking place in the city of Bangalore, today. This initiative is a part of the Toyota Safety Education Program aiming at improving the road safety crisis in the country by inculcating a positive behavior towards road safety among children between grades 5th and 9th. This nation-wide program strongly advocates the need to start training and nurturing the young minds by instilling the sense of responsibility among these future road users.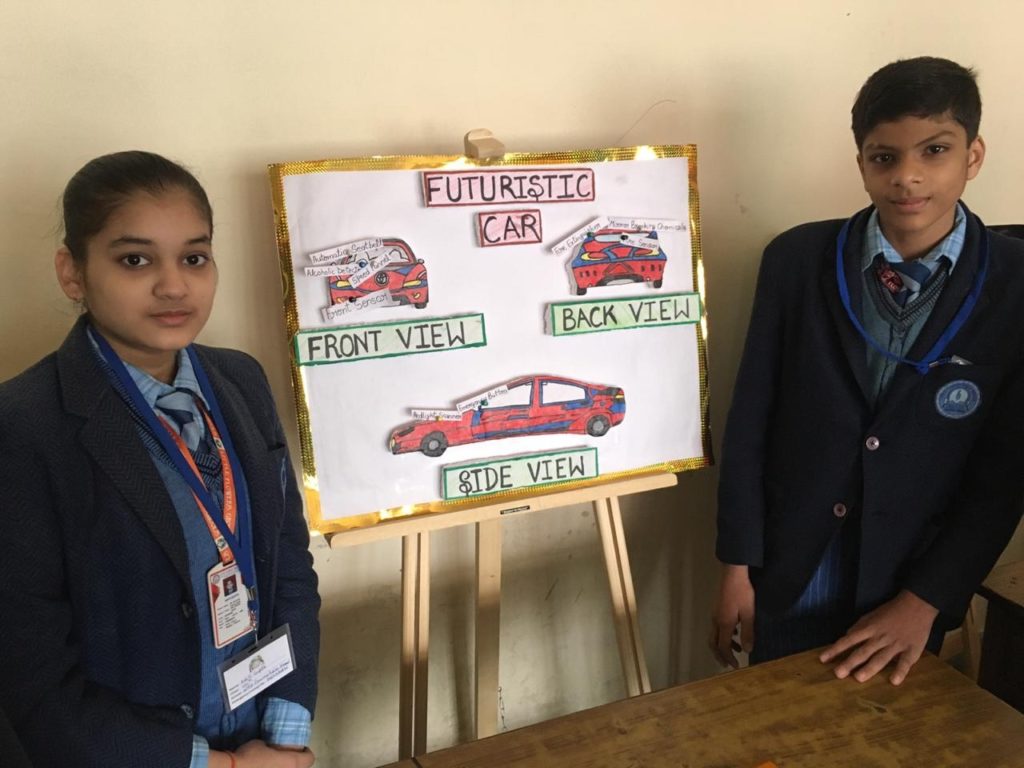 The program commenced in New Delhi in January this year, followed by the Mumbai chapter on February 3, 2020. The Bangalore state event was organized at Shishumandir, and witnessed enthusiastic participation from the Police and Traffic Departments along with TSEP school children and teachers who played an active role in developing responsible road users of tomorrow.
Focusing on the ABC (Awareness, Behaviour and Campaign & Communication) approach, the program crafted a series of educative and interactive learning activities including: gamified content and assessment, experiential learning, classroom and project-based learning, intra-school, state and national championships. Furthermore, this program entirely focuses on sustainability and bringing about a mindset change among students through multiple interventions. Additionally, Toyota is working with various stakeholders including – school, business partners and police to take this initiative to a larger audience.
TKM's Road Safety Initiatives for school children
o Toyota Safety Education Program: As a safety leader, Toyota initiated this initiative in 2007 with an aim to educate school children and teachers to instill a sense of responsibility among the future road users through innovative classroom methodology, quiz activities, and state and national level events. Through TSEP, so far, Toyota has educated more than 740,000+ school children from grades 5th – 9th on road safety across India
o Road Safety Hackathon: Under its Hackathon initiative, Toyota invites and incubates innovative ideas of students from grades 9th – 12th to drive the road safety mission with an ultimate goal of achieving "Zero Fatality". Key focus is given to motivate and unleash the hidden talents, provides a platform for young minds towards "India Road Safety Mission"
o Safety Model School: As part of this initiative, Toyota establishes Safety Model Schools along with one-of-its-kind Traffic Parks to educate school children on the importance of traffic rules and responsible road safety habits. Safety Model School has been successfully implemented in Kolkata, Kochi, Delhi, Varanasi, Hisar, Rewari, and Mettupalayam (Coimbatore) with a promising impact on behavioral changes amongst school children
Commenting on Toyota's role in driving a positive change, Mr. Vikram Gulati, Senior Vice President, External Affairs, Corporate Social Responsibility & Public Relations, "As a safety leader, we emphasize on creating a strong safety culture within and outside the organization. Toyota's safety approach to meet zero traffic fatalities integrates people, vehicles and traffic environment. Today, some of the primary cause of road accidents are over speeding, drunken driving, overtaking and usage of mobile phones while driving. Through "Toyota Safety Education Program" our aim is to educate the future road users-school children on the importance of Road Safety and responsible road behavior to eliminate road fatalities. We all know that children are the decision makers of tomorrow who can bring the desirable transformations in the society. Hence, engaging with them an early stage through a sustainable education program is of paramount importance. I would like to take this opportunity to extend my sincere regards to all the participants and related stakeholders, and request everyone to pledge to work collectively to create a society of safer mobility for future generation."
Toyota's relentless efforts to champion the cause of Road Safety
In pursuance of its deep rooted safety mission, Toyota Kirloskar Motor has been consistently engaged in Road Safety initiatives, spreading awareness about the safety culture through an integrated approach involving various stakeholders to enhance the safety mindset.
o Employees and Driver Training: Toyota conducts internal awareness programs on road safety sharing insights tips etc. motivating them to be more aware of road safety challenges and be responsible road users
o Business Partners: As part of Team Toyota Activity (TTA), Toyota collaborates with Business Partners to educate and sensitize school children, teachers, parents and school bus drivers on responsible road safety habits, to create a safer traffic environment for all. Toyota has set up Safety Model Schools and Toyota Driving Schools in different part of the country promising impactful results
o Customers: As safety crusaders, Toyota has introduced global level safety features in advance before it was made mandatory by Indian regulations. The company has set a benchmark for safety in the industry for being the first manufacturer in standardizing dual SRS airbags, Antilock Braking System (ABS) with EBD across all models and all grades. Toyota also conducts Safety Awareness for the customers to bring in a positive behavioural change and drive the message of Road Safety
o TKM's CSR initiatives: As part of its CSR interventions, Toyota engages with school children through multiple mediums encouraging them to be road safety ambassadors
Toyota will further continue its various CSR interventions from a longer-term perspective and development of socio-economic stature of the society, touching many more lives to make a difference in each one's well-being.