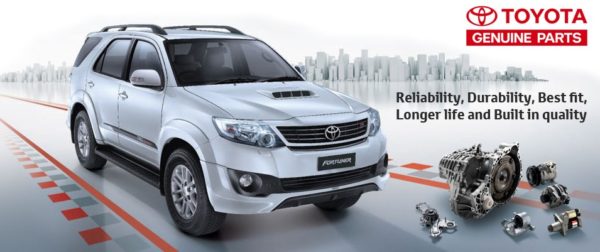 ToyotaPartsConnect to connect customers directly to Toyota for genuine Spare Parts & Accessories.
Toyota Kirloskar Motor which has built trust with excellent service and after sales has gone a step forward.
The company has expanded their Parts Distribution Network to facilitate sale & distribution of genuine Spare Parts & Accessories by launching a website – www.toyotapartsconnect.in
The online portal www.toyotapartsconnect.in is introduced to facilitate the distribution of genuine spare parts and accessories to the retail market.
What started as pilot activity in 2015 seems to have gained good response, making Toyota the first company to introduce the online market place to support its Parts Connect Distributor & Customer to interact on a common platform for convenience.
The portal will cater to customers, retailers and other bulk buyers.
ToyotaPartsConnect now ensures the availability of parts through: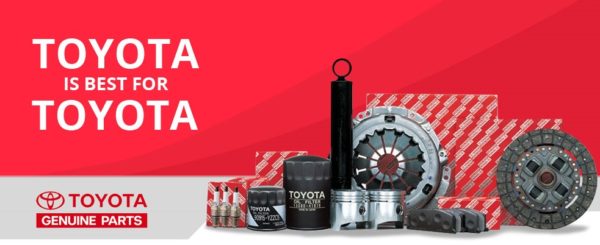 Parts replaced at dealerships during service / repairs
Over the counter sales at dealerships
Parts distributor channel (Wholesales)
Online purchase of parts through the distributor channel (www.toyotapartsconnect.in)
One can buy Accessories, Filter, Ignition, Belts, Mirrors, Wipers, Brakes, Suspension, Clutch, Lamps, Hose, Cables etc.
One can choose between Year, Model and Category.
Toyota is offering parts for cars since 2000, even for the Qualis MPV which shows how seriously the company is taking their customers.
Other features of ToyotaPartsConnect portal
Track the order online ToyotaPartsConnect website
Dedicated customer care number 1800 425 0001 and email us at voc@toyota-kirloskar.co.in.
Estimated delivery time is from 2 to 3 business day
Currently no Cash On Delivery (COD) option
No option for a customer to cancel an order once placed
If order is cancelled, Toyota parts Connect would refund the entire amount within 6 business days from date of claim by the customer
Cannot modify the order once placed
No need to pay handling charges or Octroi / other handling charges as it is included in the cost of the parts
Payment modes include: All Major Credit Cards, Debit Cards & Net Banking
Toyota Parts Connect, Toyota aims to take its customer service to the next level facilitating the use of Toyota genuine spare parts anywhere and anytime at user's own convenience
Toyota Genuine Parts carry a 6 month / 10,000 Km [whichever is earlier]