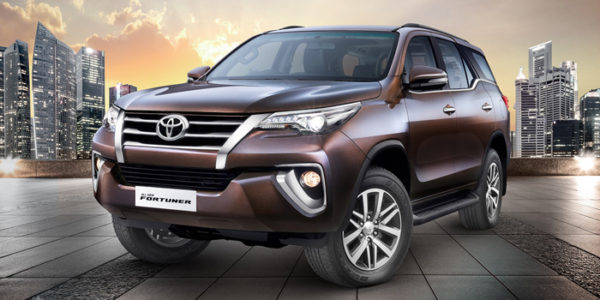 In the month of March 2017, Toyota Kirloskar Motor (TKM) registered a massive 81% growth in its domestic sales when compared to its sale in March 2016. TKM sold a total of 13,796 units in the domestic market and exported 636 units of the Etios series in March 2017. The company had sold 7637 units in the domestic market and exported 1370 units of Etios series in March 2016.
With the end of this financial year, Toyota also registered a 12% growth in sales from the period April 2016 to March 2017 when compared to sales in financial year April 2015 to March 2016.This growth can be attributed to the overwhelming response the Innova Crysta has received. In just less than a year, the Crysta has sold close to 75,000 units in India. The Camry Hybrid has also been performing consistently reinforcing customer's acceptance towards hybrid technology.
Commenting on the monthly sales, Mr. N. Raja, Director & Sr. Vice President, Sales & Marketing, Toyota Kirloskar Motor said, "We clocked a massive growthof 81% this month when compared to the domestic sales in March 2016. Both the new Fortuner & Innova Crysta have attributed to this growth. In just five months, the new Fortuner has been able to clock more than 10,300 units which further reiterates its popularity amongst our customers. We would like to thank our customers for this overwhelming response.
The Platinum Etios and the new Liva dual tone have also contributed to our monthly sales growth. The recently launched Liva dual tone has got a positive response from the market thereby increasing sales of Liva. We also launched the new Corolla Altis this month and are confident that our customers will appreciate it.
With the end of this financial year, we are happy to announce that Toyota has registered a growth of 12% when compared to the last financial year. This has been possible with the launch of our two new products, the Innova Crysta and the new Fortuner. This growth further reinforces the trust our customers have in Toyota products and we would like to thank our customers for this appreciation," continued Mr. N. Raja.