Toyota Kirloskar Motor today announced the launch of its 12th Toyota Driving School in the country. Managed by one of the Toyota's dealerships – Amana Toyota, this is the company's second driving school in the state of Kerala [Palakkad].
Being a part of company's vision of 'Safest Car with Safest Driver', Toyota Driving School one of its kind in the country, will ensure extreme importance in making every student a responsible and safe driver.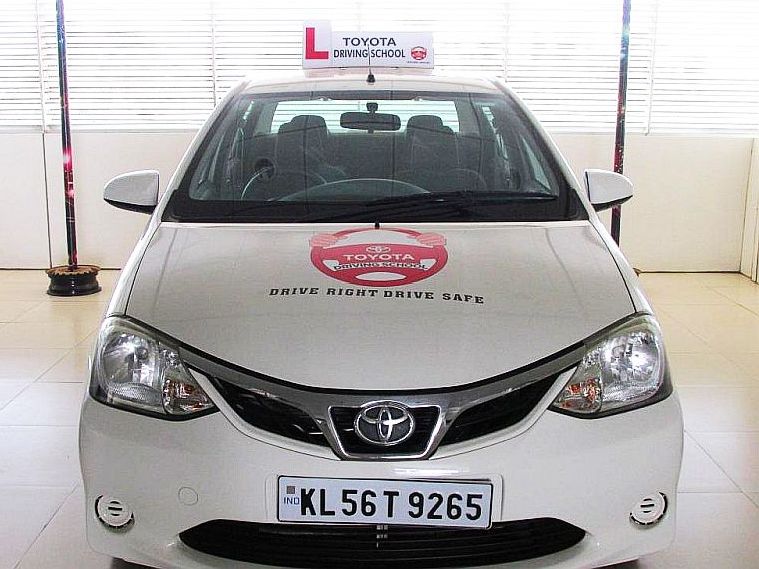 The curriculum will comprehensively cover the following topics:
1. Traffic management, rules and discipline
2. Safe and right driving concepts
3. Manners and responsibilities of a driver
4. Simulation of driving on real vehicle before getting onto road
5. All aspects of practical driving on road
6. Driving on various road and climate conditions
7. Know your car – Basic maintenance and repairs
8. Emergency handling
9.      Systematic evaluation and feedback
Commenting on the launch of Toyota Driving School, Mr. E.K.P. Abdul Jabbar – Dealer Principal – Amana Toyota said,"It is our honour to collaborate with Toyota in their continuous efforts to ensure safer cars and safer road behaviour in the country. We are confident that Toyota's world-class know-how, professional trainers and a comprehensive curriculum would be able to inculcate a safer and cautious driving behavior amongst the people in our city towards achieving the ultimate safety mission of zero accidents."
Sharing his views on Toyota Kirloskar's safety initiative, Mr. N. Raja – Deputy Managing Director – Toyota Kirloskar Motor said, "In our continuous efforts to inculcate responsible road behaviour and instill road safety as a habit among commuters, we are delighted to launch our second driving school in the state of Kerala. Human error happens to be one of the single largest cause for the alarming rate of road accidents and casualties in India and setting up good quality driving schools is one of the best solutions to address this severe issue. We, at Toyota, follow an integrated safety approach with Safe Cars, Safe Drivers and Safe Environment.
Apart from right driving techniques, our curriculum also aims to sensitize the students to bring in the behavioral changes in their day-to-day safety habits on roads, acts as Safety Ambassadors to enhance the outreach to larger society.
We would like to thank our dealer partner – Amana Toyota, who has associated with us in setting up this state-of-the art driving school infrastructure in Palakkad. We are confident that our Toyota Driving School will set a new standard for quality driving and road safety in the cities of Kerala." he added.
The simulator, a key part of the teaching program, is expected to provide hands on experience. Learners can practice all car controls like steering, accelerator, brake and gear shift before they take the actual vehicle on the road. The simulators can also create various road and weather conditions like fog, dim light, uphill and downhill terrain. 
The Toyota Driving School has till date enrolled 6,000 plus students. By 2020 the company plans to cross 50 such schools across India, voicing their traffic safety commitment louder. Through these driving schools, Toyota aims to bring down the rising number of road mishaps in the country thus striving to ensure a safer road behaviour.