Toyota has been the most successful automaker when it comes to Hybrid models especially in India. The Japanese car maker has seen immense success with the Camry hybrid and Prius hybrid.
Toyota will be displaying a number of hybrid models at the fourth coming Delhi Auto Expo, and the car maker has also announced that a separate pavilion will be preset for display of the hybrid cars exclusively.
The Hybrid zone will have Hybrid cars and Toyota's successful Hybrid technology working models.
ALL New Prius Hybrid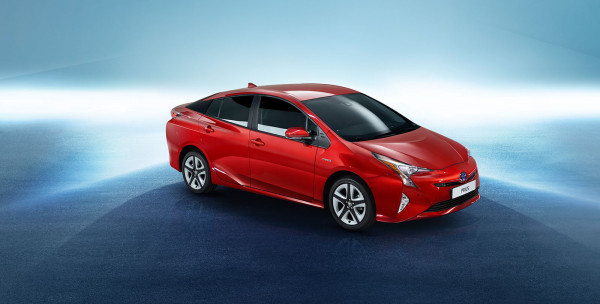 Toyota is most likely to showcase new generation Prius Hybrid.
The New fourth generation Prius hybrid sports a brand new design with a new shape which is more sedan like Based on a new TNGA platform the new Prius measures 4,540 mm in length, 1,760 mm in width, and 1,470 mm in height and has a wheelbase of 2,700mm.
Power for the New Prius hybrid is expected from a 1.8 litre four cylinder DOHC petrol engine producing 97 bhp and 142 nm of torque this engine is coupled to an electric motor which sources power from  a new Nickel metal hydride battery  and further adds 71 bhp  to the engine which puts out a total of  168 bhp. Toyota claims that Fuel efficiency of the new Prius has improved by 18 per cent.
Toyota will bring the new Prius to India via CBU route and has no plans to assemble it in the Indian market.
New Corolla hybrid
Toyota will also showcase the new Corolla in hybrid form for the first time in India. The Corolla hybrid will feature a bespoke front grille with blue, blue emblem hybrid Synergy drive badging on the boot lid.
Power for the Corolla Hybrid comes from a 1.5 litre Atkinson Hybrid system petrol engine producing 73 bhp paired to an electric motor producing 60 bhp. The battery pack is placed under the rear seat and will return a high efficiency close to around 25 kmpl in India. Toyota will be showcasing the New Corolla hybrid to gauge customer feedback and will not be launching this model in India this year.
Camry Hybrid
Toyota will also be showcasing the successful Camry Hybrid at the Delhi Auto Expo in February. The Camry Hybrid has crossed the 1000 sales milestone and the new Camry Hybrid is quite sporty yet luxurious.
Click here to Read our Review on the Camry Hybrid
Besides cars, Toyota will also have working models of the patented Hybrid technology.