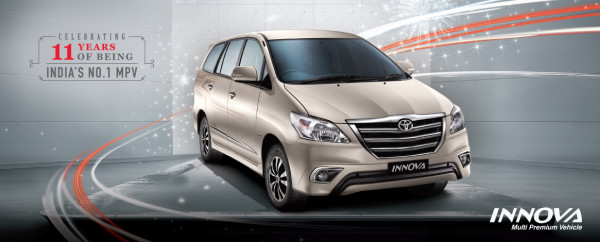 Toyota bids adieu to the decade old reliable Innova
New Innova Crysta launching in April
Currently Innova has been selling for 11 years in India
Ever since Toyota first introduced the Innova in 2005 which had earlier replaced the highly successful Qualis, the MPV went on to be a massive success in the Indian market.
Innova was not just the first choice among private buyers but it became very popular among taxi and fleet operators as well. As the years passed, the Innova begun to age and after nearly a decade, Toyota finally bid adieu to the last unit of the current generation Innova at a ceremony at company's Bidadi plant in Karnataka.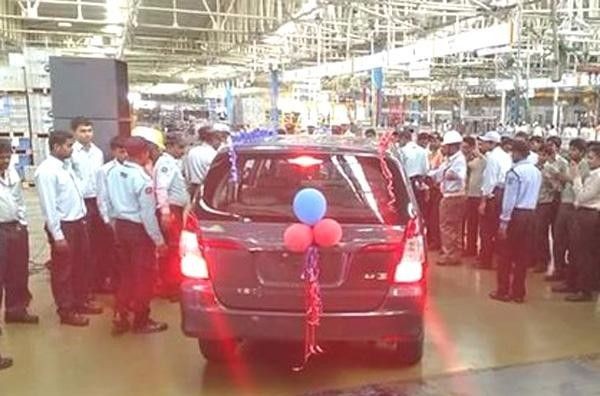 The ceremony was witnessed by factory workers who have been building the Innova for a decade and were present to say bye to the last unit of the current generation Innova which roll down the production line.
There were rumours of the current gen Innova to be offered to fleet buyers only in a stripped down version. Seems like Toyota has knocked down the idea and plans to offer a more premium vehicle to all.
The outgoing Innova will soon be replaced with the new generation Innova Crysta which looks more premium and stylish on the outside, has more tech and better quality materials, more space and more powerful engines.
Globally the Innova Crysta is powered by a 2.4 litre and a 2.8 litre diesels, but for the Indian market the 2.4 litre diesel will do the duty. Toyota is also believed to be working on a sub 2.0 litre diesel engine to beat the diesel ban in Delhi.  However the Innova Crysta won't come cheap and prices will remain on the higher side when launched.
The Innova Crysta was showcased at the 2016 Auto Expo and launch is expected to take place in April.