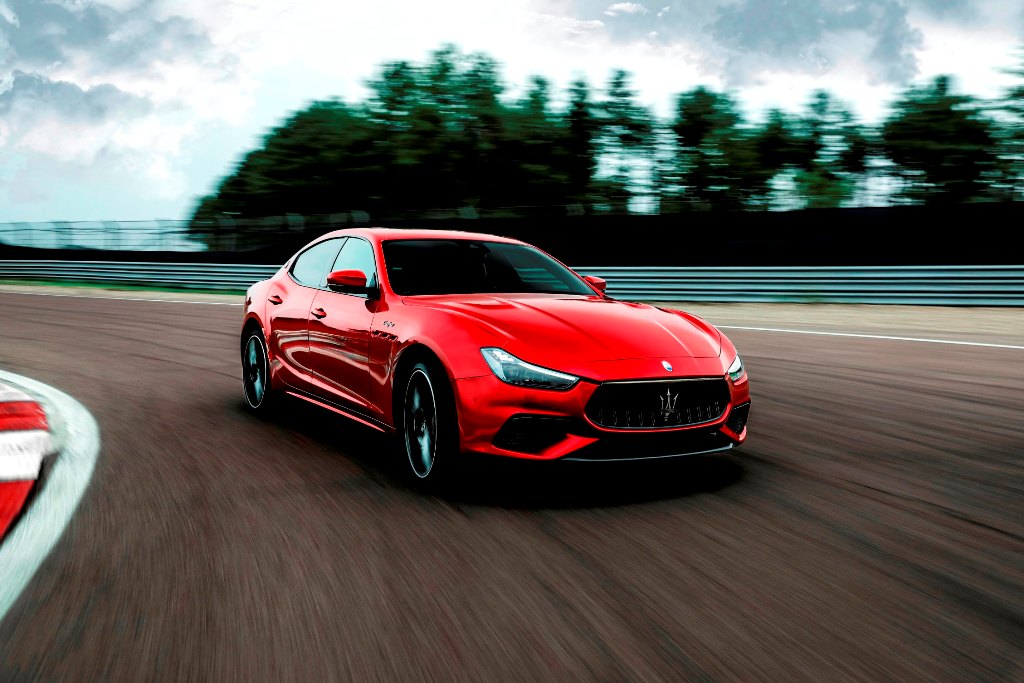 Maserati renews the Ghibli MY21 range. The latest Ghibli model carries on the spirit that shaped its first incarnation in 1966.
The Ghibli MY21 range has substantial changes to the styling with a more unified identity. Maserati offers exclusive luxury, progressive technology and empowering performance. The Maserati 2021 range is born from a passion for race-bred engineering, Italian craftsmanship and style.
The Ghibli MY21 is an inspiration of the Giugiaro-penned Maserati 3200 GT boomerang rear lights. In addition to class-leading 3.0-litre V6 & V8 Petrol engines, an all-new 4-cylinder 2.0-litre engine with a 48V Hybrid system is now available.
GranLusso and GranSport
There is no change in the differentiation between GranLusso and GranSport about all other details. Ghibli GranLusso stands out for its enhanced exterior finish with special features in the finest tradition of Italian craftsmanship.
Equipped with central HD touch screen, enlarged from 8"4 with a ratio of 4:3 to 10"1 with a ratio of 16:10, is now frameless for a more contemporary look, with almost all the surrounding bezel removed.
Ghibli Hybrid:
The new Ghibli Hybrid represents one of the most ambitious projects for Maserati, which after the announcement of the new MC20 super sports car now sets the seal on another step forward towards the brand's new Era.
The new Ghibli Hybrid is introduced in India at a starting price of Rs 1.15 Crore. The Ghibli Hybrid excites with best in class power, speed is 0.7 seconds faster compared to the Ghibli Diesel version, covering the 0-100 km/h in a mere 5.7s.
Max power output of 330 hp and torque of 450 Nm delivered from just 1,500 rpm, the new Ghibli Hybrid's performance data is very impressive: top speed of 255 km/h and acceleration from 0 to 100 km/h in 5.7 seconds.
With 20% less fuel consumption but performance in line with the 350hp Ghibli petrol version, the Mild Hybrid technology delivers efficiency with no compromises.
The Ghibli Hybrid comes in a cold, high-tech grey shade with blue overtones. The Hybrid comes in three variants Base, GranLusso and GranSport.
Like with all Maseratis, the Ghibli range will be offered with unparalleled expertise in sales and aftersales service; and customers will also have the option to configure the exterior and interior look of the new Ghibli Hybridin GranLusso or GranSport trim using the virtual Maserati configurator.