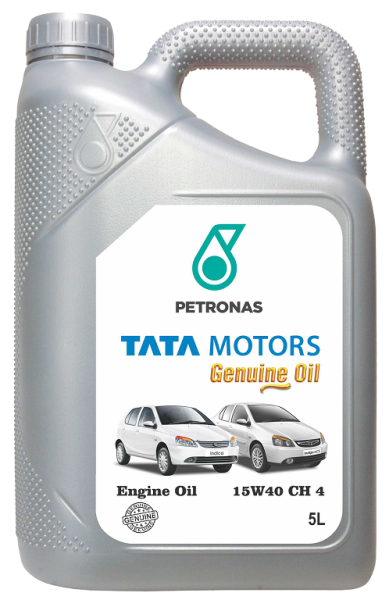 Indian automaker Tata Motors have entered into lubricants segment with Tata Motors Genuine Oil for the passenger car segment. The company has partnered with PETRONAS Lubricants International (PLI) and will be the first range of co-branded lubricants jointly developed by the Companies.
The co-branded range of lubricants – Tata Motors Genuine Oil CH-4 15W-40 for diesel vehicles and Tata Motors Genuine Gear Oil 80EP for passenger cars – makes part of a bigger range of nine co-branded products that will be rolled out in a phased approach.
We can expect Tata Zica to the first product to benefit from the partnership.
According to the company Tata Motors Genuine Oil, the first range of co-branded lubricants for passenger vehicles, has been formulated from high performance base oils and additives, providing optimum engine performance through excellent deposit control and wear protection.
These products will be available through PETRONAS distributor network of over 3,500 outlets, across India today and will be rolled out progressively in 2016.