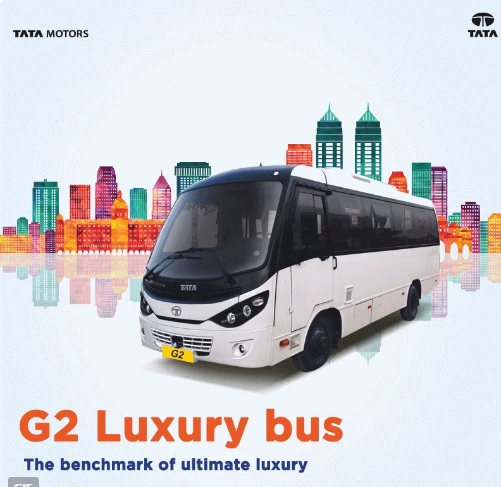 Tata Motors Showcased the new Starbus G2 luxury bus at first Edition of Prawaas – India International Bus & Car Travel Show.
The bus showcased at the Prawaas Bus & Car Travel Show was a left drive model based on the LP 712/42 chassis platform.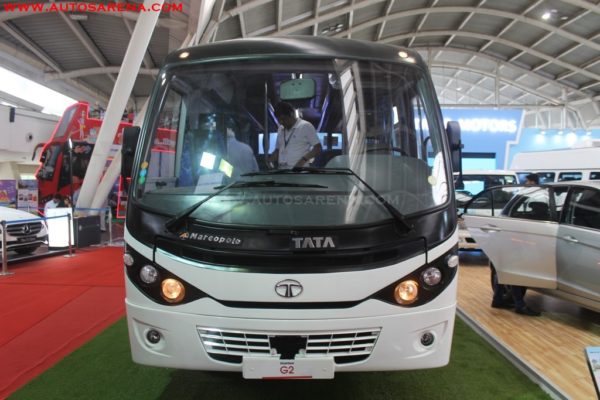 The new Starbus G2 luxury bus comes with a new facia retaining the dual lights but now placed inclined as opposed to the horizontal layout in the previous generation.
The Starbus G2 LP 712 is powered by Tata 497 TCIC Common Rail engine which develops 92 kW @ 2400 rpm and max torque of 400 Nm @ 1300-1500 rpm. Then engine comes with a GBS 550 Synchromesh  6 speed with 310mm dia clutch.
Brakes are Dual Circuit Full Air S-cam with ABS. The bus comes with standard power steering and Air –conditioning.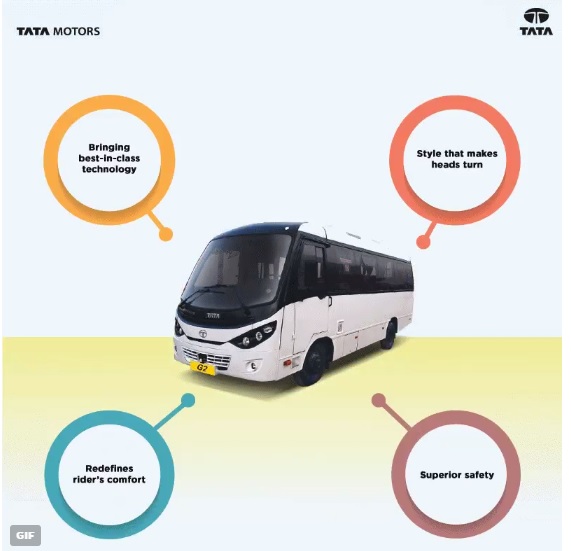 The seating capacity is 27+1 in 2×2 layout. The bus is very spacious with decent leg space, but the seats cushioning reminded one o Indigo airplanes. The interiors are decent with good quality plastics.
Tata Motors has already started sales and pan India will start very soon.
Tata  Starbus G2 luxury bus Specifications