Tata Motors showcased the Magic Electric passenger van at 2017 Edition of PRAWAAS.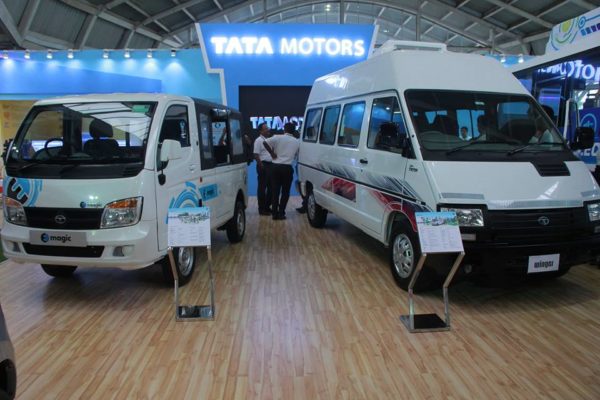 Earlier this year India's largest commercial vehicle maker Tata Motors had showcased a range of electric vehicles in February 2017 such as Starbus Hybrid, Starbus Electric, Starbus Fuel Cell Hydrogen bus, LNG bus, 18-metre vestibule bus (articulated), and Ultra Electric mini-bus and electric light commercial vehicles including Super ACE EV, Magic EV, and Magic IRIS EV.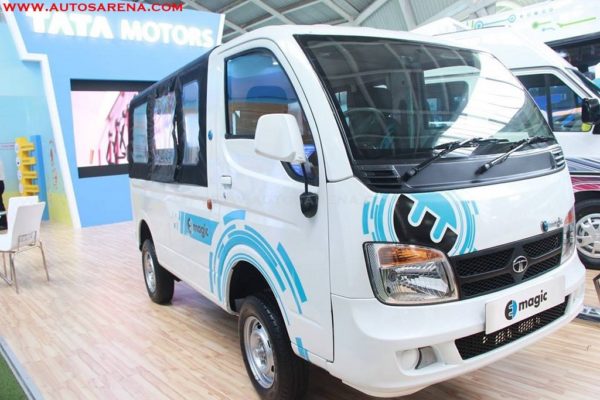 The Magic electric features a 72 V battery and a 28 kW peak air cooled traction motor coupled to a automatic transmission. The Magic EV does 0-40km/h in 8 seconds and has an electric range of 100-120 kms in a single charge.
The max speed is 50 km/h which is electronically limited to 40 km/h. The Battery changing time Is 7 hour with normal 230 VAC 16 domestic socket. The company is also offering an optional fast charging option which can charge the vehicle in 90 mins from 0% to 100% SOC with charging station.
The Magic EV has a seating capacity of 8 seats plus Driver.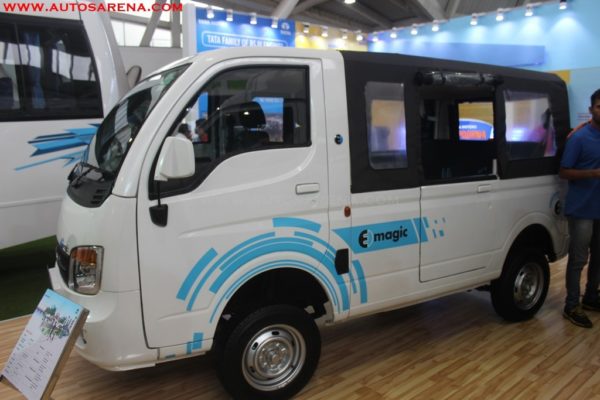 The vehicle comes with 5 inch LCD instrument cluster push button selection and has comes with other standard features available on the Magic such as Hard steel top, Vacuum assisted dual circuit hydraulically activated, radial tyres and high ground clearance.
There are no changes to the design except for the E badge on the vehicle.
When asked about the market launch, one of the official at Tata Motors told us that it the Magic Electric could be launched In the next six months.
When launched the Magic EV will compete with the likes of Mahindra eSupro Van and upcoming eJeeto van.
Tata Motors Magic EV specifications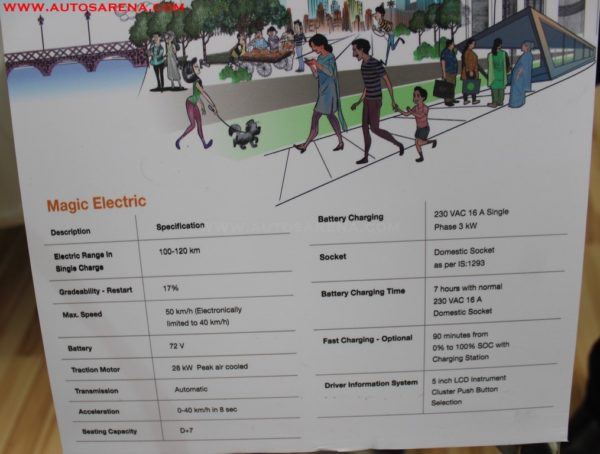 Tata Motors Magic EV images