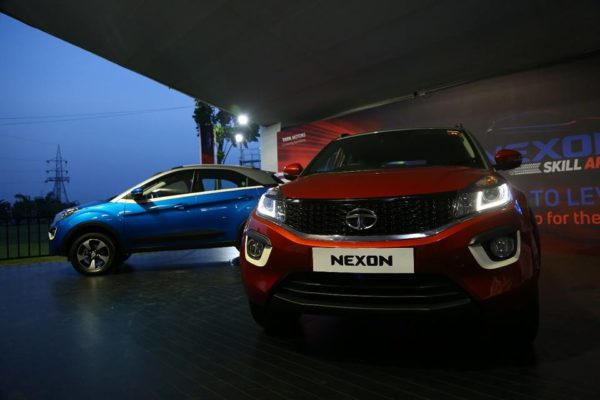 Tata Motors announced strong second-quarter growth driven by robust results for the third consecutive month.
The Sales performance for September 2017 were at 53,965 units resulting in 25% growth over last year for the Domestic Passenger and Commercial Vehicle Business.
This is at the back of growing festive demand across segments, increased positive customer sentiments, the introduction of new products and strong customer engagement initiatives.
New Products, marketing initiatives and higher focus on customers have helped the company to post strong sales compared to previous months.
Domestic – Passenger Vehicles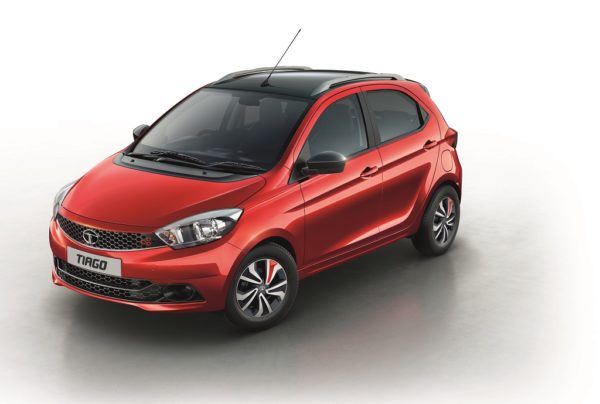 With new product launches like Tigor, Tiago AMT, Tiago Wizz Edition and Nexon the company has registered 17286 units, growth of 18%, over September 2016.
The newly launched compact SUV, Tata Nexon has also received a tremendous response in the market.
Cumulative sales growth of passenger vehicles in the domestic market for the fiscal (April-Sept 2017) were at 81417 units, a growth of 12%, compared to 72665 units, in the same period last fiscal.
Domestic – Commercial Vehicles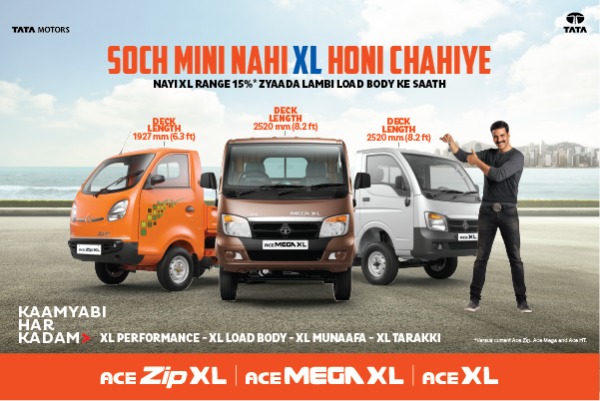 Tata Motors overall commercial vehicles sales in September 2017, in the domestic market were at 36679 nos. higher by 29% over September 2016. The sales grew on the back of strong ramp-up in production, growing demand for new product launches and higher customer uptick owing to peak festive season buying trends across segments. Additionally, the sales were boosted by strong growth in e-commerce segment sales and growing demand under Swachh Bharat drive.
Also read – Tata Motors introduces the new Ace XL range of Small Commercial Cargo Vehicles in India
The M&HCV trucks segment grew by 25%, at 12259 nos., in September 2017. This segment witnessed strong growth in demand on the back of continuously increasing acceptance of Tata Motors' SCR technology, infrastructure development led by government funding and restrictions on overloading creating greater demand for new high tonnage vehicles, especially for our new launches of 37T multiaxle trucks and 49T tractor trailers.
The I&LCV truck segment also saw an upward trend and grew by 34% with 4449 units in September 2017 driven by the performance of new product introductions and increased festive season demand.
The pickup category segment at 5569 units in September 2017 reported a strong growth of 50% with our newly launched Tata Xenon Yodha gaining acceptance and demand across markets while the SCV cargo segment with sales at 10040 units witnessed a growth of 40% at the back of strong response to XL range. Our passenger carrier (including buses) segment sales were at 4362 units, almost similar to last year.
Exports
The company's sales from exports was at 3887 nos. in September 2017, a decline of 27%, due to continued drop in TIV in Sri Lanka (by 54%) and Nepal (by 47%).
Commenting on the strong sales performance, Mr. Girish Wagh, Head – Commercial Vehicle Business Unit, Tata Motors, said, "Business turnaround with focus on the Commercial Business has been on the back of strong product portfolio across segments and intense customer engagement. With a growth of 29% in September 2017 compared to last year, our domestic commercial vehicle sales continued to register robust growth for the third consecutive month. With growing infrastructure development and restrictions on overloading creating demand for high tonnage vehicles, our M&HCV sales witnessed 25% growth in volumes backed by a strong customer acceptance of our SCR technology and the continued ramp up of our BS4 vehicles production. The I&LCV Truck segment grew by 34% over last year supported by introduction of a number of new products including the Ultra range. The Pickup segment registered strong growth of 50% owing to the overwhelming response for the Tata Xenon Yodha, while the SCV cargo witnessed 40% growth with a wide acceptance of the XL range across markets. Our strong performance in Q2 with an average of 25% sales growth is a clear testament of our focused efforts to continuously improve and upgrade our products, while providing our customers with superior value and comfort."
Commenting on the strong growth momentum in passenger vehicles, Mr. Mayank Pareek, President, Passenger Vehicles Business Unit, Tata Motors, said," With a growth of 18% in September 2017, we have recorded highest sales since November 2012, backed by our strong portfolio of new generation products like TIAGO, HEXA and TIGOR. Our recently launched lifestyle SUV- NEXON has received an encouraging response across markets and we hope to further expand our addressable market. With the on-going festive season, the consumer sentiment continues to remain positive and are optimistic of maintaining this positive trend with robust growth buoyed by the aspirational values we are offering customers."