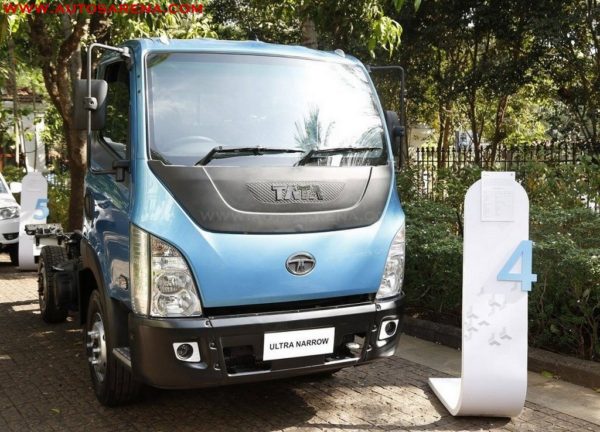 Tata Motors is most likely to launch the Ultra 614 (Ultra Narrow) which comes with a narrow cabin for better manoeuvrability in the Indian and international markets.
The new Ultra Narrow was showcased at the international dealer summit 2017 and was one of the key products on display.
The Ultra 614 was showcased at the 2014 Auto Expo as a concept which combines world-class performance and design, at a lower life-cycle cost.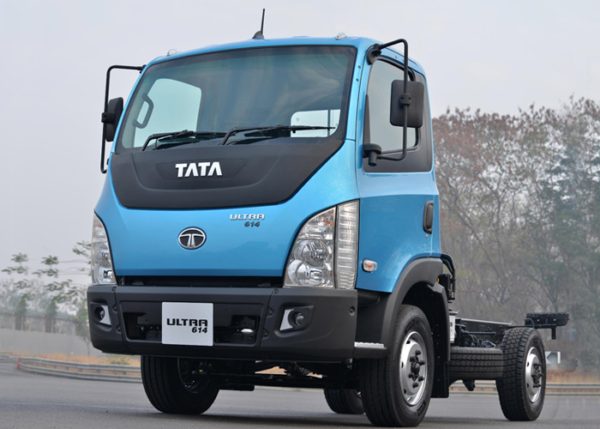 The narrow cabin design of the Ultra 614 is designed to make the driver's job simpler and more comfortable, with mechanically suspended seats to dampen vibrations and offer a commanding view.
In terms of features the Ultra Narrow has an adjustable steering wheel, drive-by-wire dashboard mounted gear, all positioned and configured logically on the vehicle's modern dashboard, for easy accessibility while driving. The Ultra 614 can also be fitted with air-conditioning and GPS navigation units, for longer and safer driving.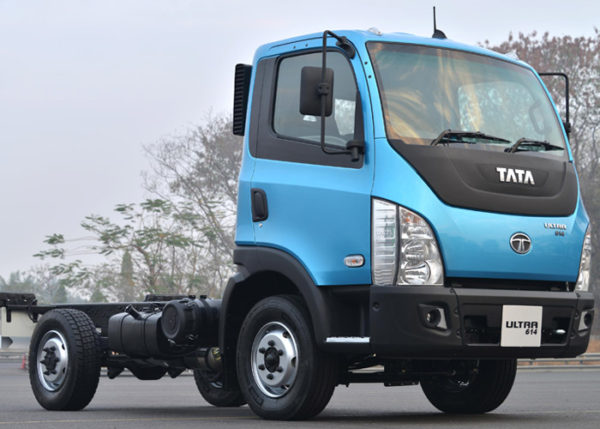 The Ultra 614 is extremely versatile and can be developed to meet various applications in the light tonnage 5.0 to 7.2 Tonnes Gross Vehicle Weight (GVW) range. Enhanced durability and reliability enable faster turnaround times for better operating economics.
The Ultra Narrow is developed to meet needs of:
Rigid trucks for short-distance distribution
Tippers, mixers and cranes for construction and mining applications
Special-purpose vehicles such as refrigerated containers, tankers and garbage compactors
The power-train options vary from 85 PS to 120 PS, through new-generation engines, with suitable transmission-axle combinations.